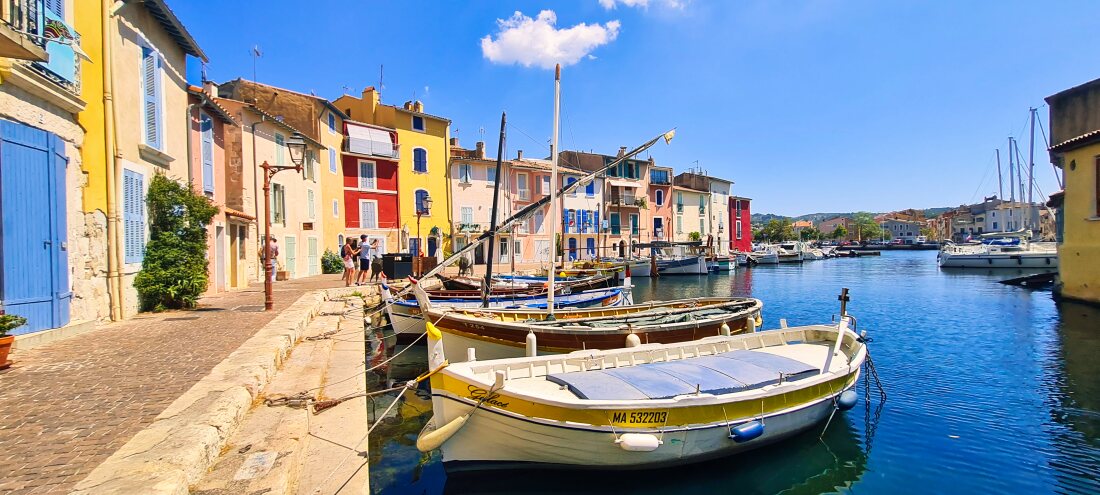 29 Jul

Vacation

Emotional hangover! We still didn't realize all that we had accomplished, only that it was over now for the time being. Already a few days ago, when it was clear when we would reach the sea, we booked an apartment in Martiques, right next to Port de Bouc. Finding affordable accommodation was not easy, everything here is Cote d'Azure and outrageously expensive. That is why our apartment is located 4 km from the sea.

The sky wept with us as we packed up our things, we had another breakfast of leftover bread with processed cheese and chocolate spread. After that, we set off on the "ridiculous" 5.5 km and away from the sea.

In the middle of a kind of industrial area was our home for the next 14 days. We occupied a huge room with a bathroom and a toilet. After a day, we had a brand new refrigerator and a working air conditioner in addition to the huge TV. Important were the supermarche and Aldi only 150 meters away for daily conveniences. However, the best part of the apartment was the owners, the incredibly friendly and warm Nahal family. Already when we arrived, they greeted us with a plate full of sliced, chilled melon pieces and they continued to help us where they could.
Fortunately, everything was a bit distracting, but it was impossible to block out the goodbye, because we had to organize Johanna's trip home. Although my petite wife pulled her car about 1,100 km across the prairie, oxing it in and out in trains would be a bit too heavy. So we booked a direct connection from Marseille to Frankfurt by TGV, which doesn't take large luggage anyway, and once bulky goods shipment with pickup service at UPS, via the German intermediary platform Jumingo.
Everything necessary organized, we tried to use the time as best we could. We explored the small town of Martigues, which is also called the Venice of Provence. In the process, we learned to use the bus and are thrilled. For example, buses run regularly between Port de Bouc and Martigues and stop at many places, with each trip costing only one euro. Such a ride can take up to an hour, so one euro is superfair! The first thing we learned was that you wave at the bus when it approaches. We stood full of expectations excited and on time at the bus stop, also the bus came on time and surprisingly just drove past us. Puzzled, we watched as the people on the opposite stop, beckoned the bus. So we waited half an hour under the blazing hot sun for the next bus and lo and behold we had successfully mastered our first lesson. Other lessons were to use the right direction, not to want to go in our direction after 18:00 and to take another bus all the way to Marseille. One of the most enjoyable things about it was that almost everyone, small, youthful or large, who got off called out loudly to the driver, "Merci et aurevoir." We Germans should live this friendly and respectful coexistence again, because that is quality of life with a feel-good guarantee.
A few times we went to Marseille. It's a big, interesting city where there's lots to explore and buy, honking and tailgating, poverty and beauty are visible, and most of all, the coast is super exciting.
It could not be avoided, time passed as if she had no time. The day came when Johanna's luggage was to be picked up, which meant only two more days together for us. But the sadness was displaced by panic, because the pick-up service did not come. Johanna called the service provider, who were very friendly and made a new appointment for the same day. We waited anxiously, we had to stay in the apartment all day so as not to miss anything. It was evening, no UPS or other parcel service appeared, so we were all the more irritated when we received another call saying that someone had supposedly been here. Ha ha, I would have laughed myself silly if it had not been so urgent, the nice lady set a new pick-up date for the next morning. I grabbed a chair and sat down on the street for about 3 hours, in the sun, to catch the much-awaited service. But the only thing I caught was very hot air. The panic increased, the trust in UPS was/is gone! There was still the possibility of dropping off the bag at a UPS store, which would have meant the huge 30 kg bags, first by bus and then on foot to heave there, to then live with the possibility that the store does not accept the luggage or worse, he accepts it, but the UPS driver says "Nope, there's no box around it, I'm not taking that!", then we would already no longer be in Martigues and then ???.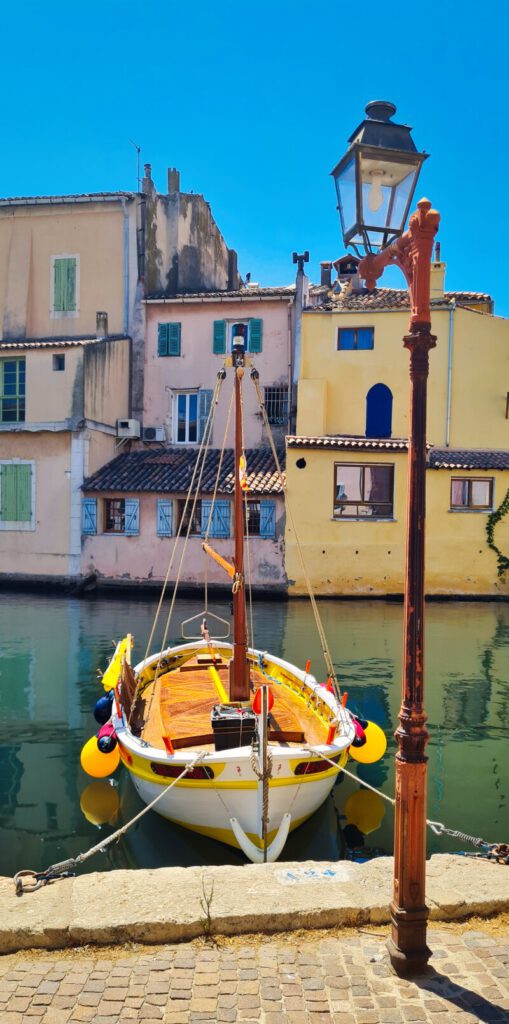 Now we were standing there quite dazed. The next morning, 8:10 a.m., Johanna's train left. We received the 130,- € from Jumingo back immediately, nevertheless the nerves were with us both bare. We decided to rent a car, which of course again neatly blew up the travel budget, because because of all the luggage we could not take the smallest car, we opted for the compact class and got a Citroen C3 Aircross. The distance pushed the fuel costs up quite a bit, and on top of that, there were the many toll booths. But in retrospect, it was the best decision because it gave us 4 more days together.