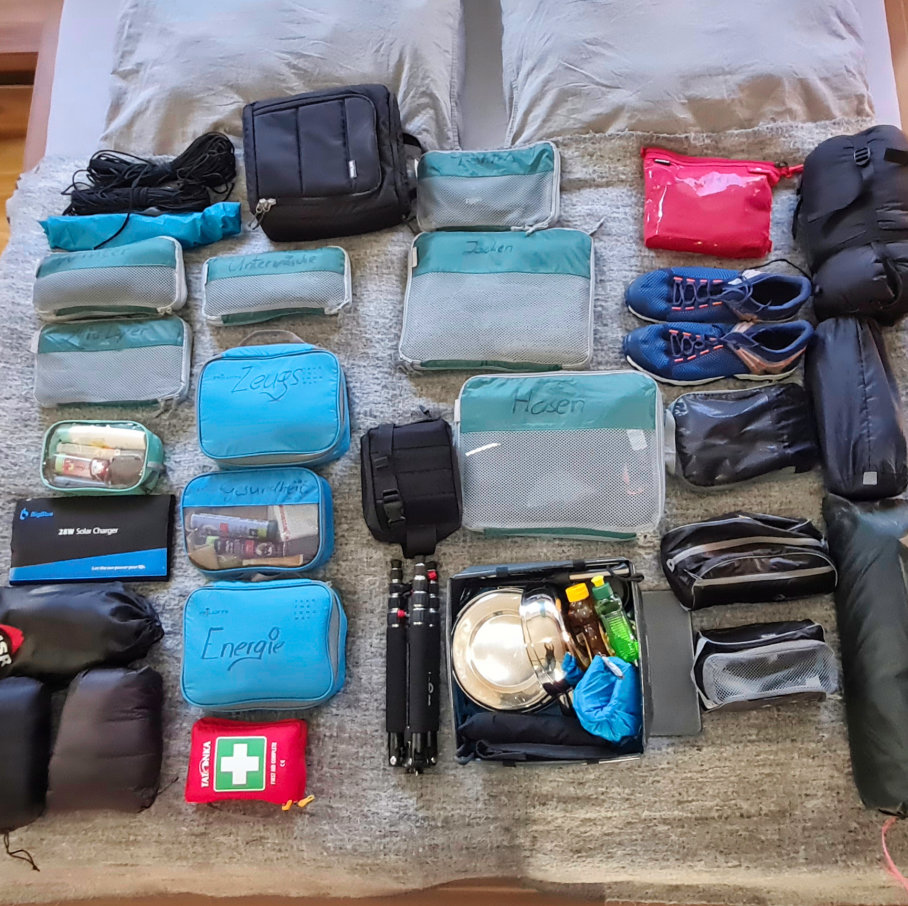 12 Mar

Use the time

Back home, we use the time intensively. While Johanna processes her impressions, feelings, fears and doubts, I reduce my luggage. It is with a heavy heart that I part with things. Things I really wanted to take with me. Every day I clean out and put away the bags several times, trying to leave something out each time. Have already sorted out so much that I could switch to a smaller bag.

The path is also redefined, so that at the beginning we have less steep mountains and more asphalt under our feet. To eventually master any path with steeled bodies.

There are many journeys in one trip! There would be my trip, my childhood dream. In addition, there is the journey of my wife, who accompanies me, although it is incredibly difficult for her. Our relationship is also going on this journey. Our families, friends and of course you will also come along, thankfully. Each of these trips demands their attention, makes work and stress. But only everything together, makes this trip what it is/will be!

At the moment we are waiting for a suitable time window to move on. If possible, no frost and no rain for a few days to get some routine.