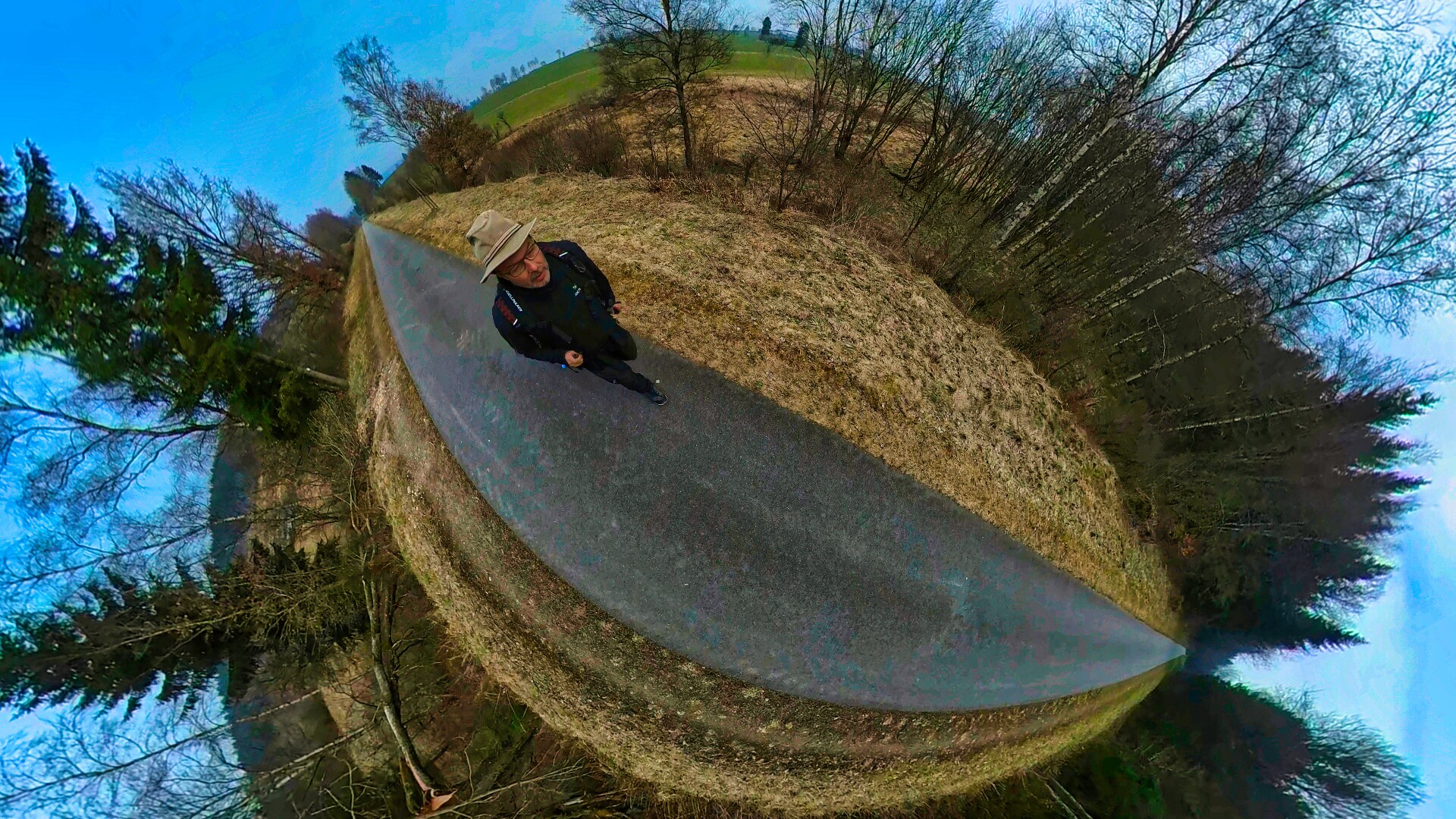 30 Mar

Something in between

While I walk like this, I sometimes have the feeling that the journey is running along beside me, grinning mischievously. Instead of it spreading inside me, occupying every space, every fiber, making sure I enjoy it to the fullest, walking mindfully, playfully choosing the next destinations, it just walks alongside me. There can be no talk of enjoyment at the moment. Although I see all the beauties of nature or those made by human hands, I only register them, I am not able to let them touch me.

Still many concerns, many things to learn, gain confidence in the path. Where is the right way? How do I get drinking water? Where can I get electricity for my cell phone? Can I further minimize or optimize my baggage? Hopefully no one will see me spending the night in the woods. Phew, the mountain is exhausting…

Do I have so many thoughts because the journey does not take up their space, or can the journey not take up the space because I do not give it space? I hope with time, with what I've experienced, with the decisions I've made, the confidence will grow and the journey will fill me up piece by piece. From dream to companion to life.

As you can see, I'm still working on many construction sites, I'm not really on my way yet. In addition, of course, there is all the communication with you, I have to learn that too. When do I write? During the day, in the breaks I am busy with the way, rest and eat something. In the evening, I'm pretty crunchy, and it's also still very cold, so cold that the battery of the tab already gives up the ghost after a few minutes. Right now, I'm writing during forced breaks. Like just now, in Sant Vith, on a campground, lying in the tent while it snows outside (I have electricity here).

The same applies to photography and filming. The cameras are in the hand luggage on my back, but to get them out takes time and then I prefer to leave it. Add to that editing, uploading and not to mention cutting the videos. But again, I'm sure it's all a matter of time and it will get better peu a peu.