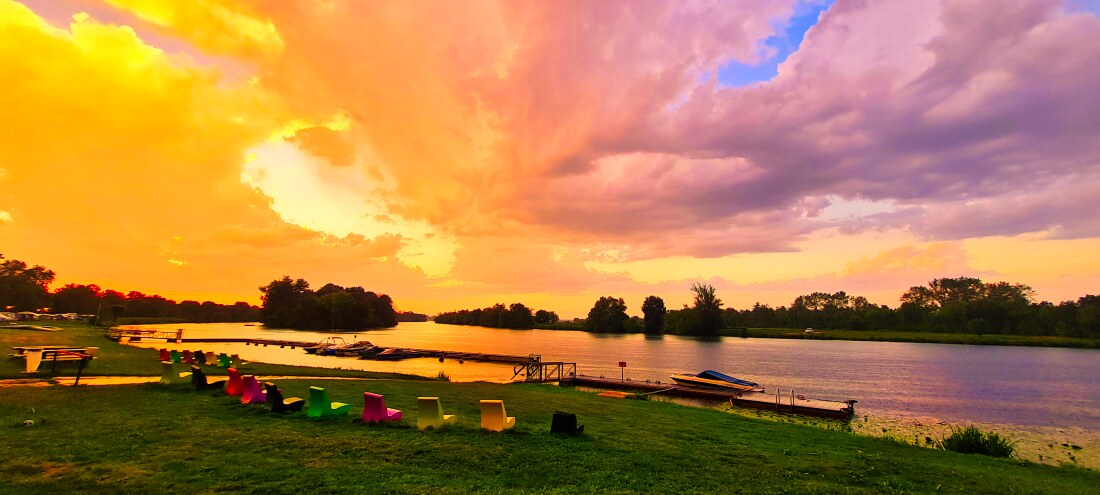 14 Jun

Seurre

Pack up again and head out. The path was similar to the previous day and the sun had its fun again. Johanna announced for the first time that she had pain in her foot. This was not good news, because our feet make our journey possible. We walked a little slower, took several breaks and were salutary happy to reach Seurre sur Saone at some point. We booked two nights to take a foot rest day.

Set up the tent, put it away and the chilling can begin. However, I first went out to get some more groceries. When I came back, a woman was sitting with Johanna. She introduced herself as Giovanna, was an educator and traveled by bike on the Eurovelo 6. Again a totally lovely, sympathetic and crazy encounter, which introduced us in the evening still the 20-year-old Damian. He came from Mexico City, went to a Swiss school there and could therefore speak German perfectly. He traveled through Europe by bicycle.

It's really like that, when traveling you see the most amazing landscapes, magnificent nature, the most breathtaking buildings, but the most impressive are always the human encounters!

It was a very nice evening. Damian still shows me the app Polarsteps, which I never heard of, which he used and I now also abuse as a punctual "Here we were" display.