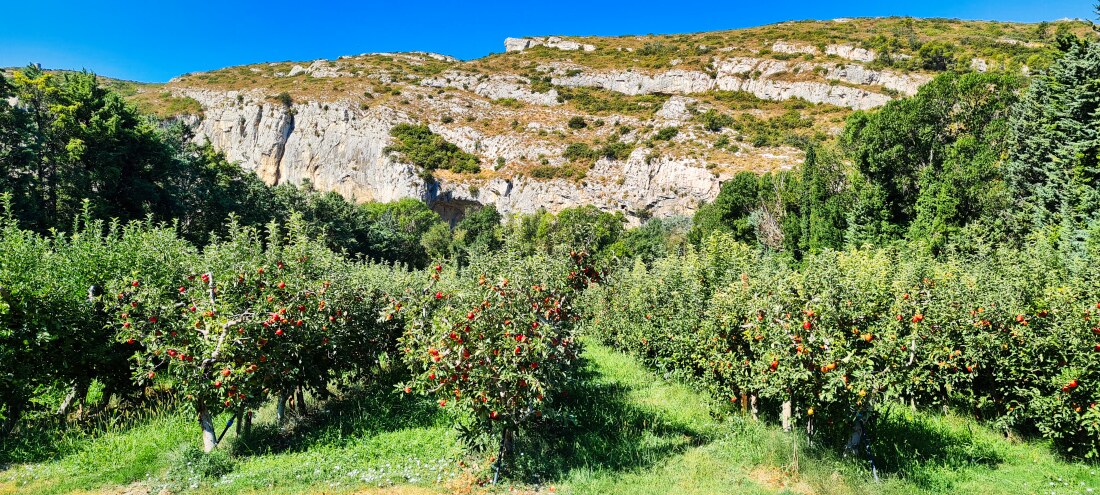 26 Jul

Salone du Provence

In that campsite, I lifted my gaze, saw those beautiful mountains around us, and was filled with humility. It was a little hard to leave this place, but the thought that there are only three more running days to the Mediterranean made up for everything. Although this thought frightens us more and more, because at the Mediterranean Sea the journey ends for Johanna for the time being. The parting will be insanely sad for both of us, but I can still suppress this thought well.

On the map today's 18 km looked easy, always straight ahead and turn twice, then we are there. Fortunately, the wind had not yet had its day and so it blew strongly all day in front of and around us, so it was a very pleasant day in terms of temperature, on which we even shivered briefly. A cool, almost forgotten feeling.

Stuporously we plodded along the roads, the mountains were our constant companions, apple and pear orchards lined the way and even lush green meadows now and then, a sight we hadn't had for a long time.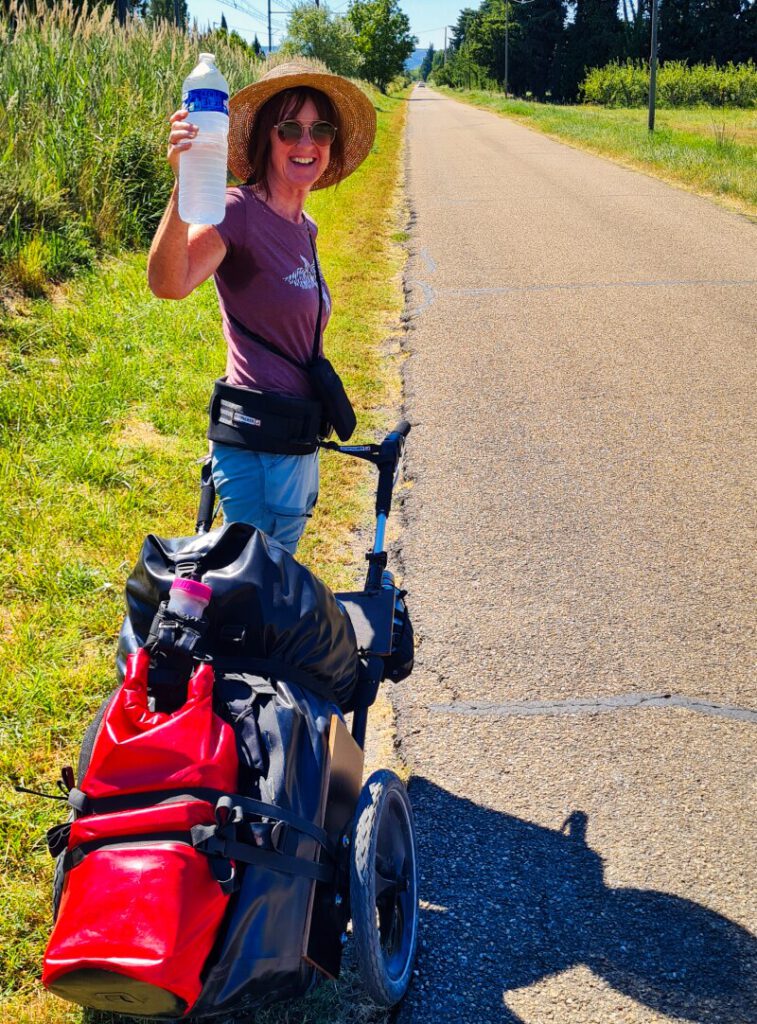 Suddenly, a cab pulled up next to us and jolted us out of our flekmatic typing. The driver opened his window and held out an ice-cold bottle of drinking water to us. Just like that, we were so perplexed, warmly thanking him, we accepted the gift and as suddenly as he stopped, he drove off again smiling. I wondered, would this happen to me at home without asking? And I realized how hard it was for me to accept anything. Events like these show me how I too want to be, they shape and give me back a feeling I thought I had lost, the trust in humanity. A bottle of water, something so simple and yet so precious, life-giving, refreshing and sweetening our day!

At some point, I ran out of adjectives for gratitude and the stoic typing resumed until we spotted an open gate at the end of the home stretch, draped with a sign that said "camping." We entered and found ourselves once again in a gem "Les Biens Neuf". It looked like a private country house with a well-kept lawn on which there were many, different trees, under whose shade various campers built their domicile. Two campers, one of them a home on wheels, which could only be pulled by a RAM 3500, 5 normal cars whose owners had each set up a small tent and in the middle of it we. No parcellen, everything crisscross and cozy on the meadow. We were the only non-French people.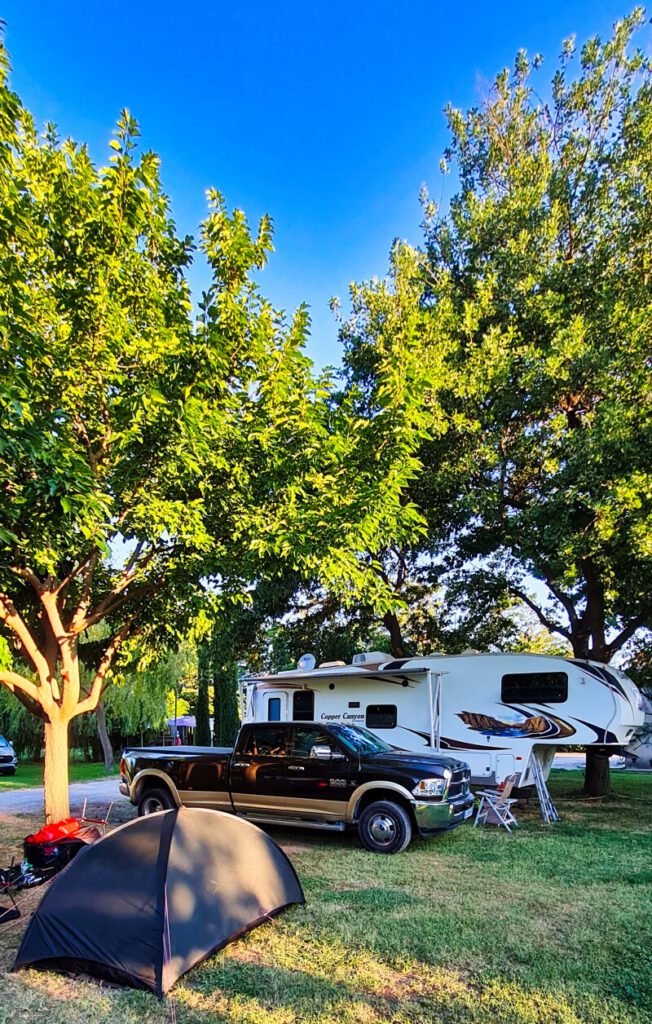 With the owner of the home on wheels I got into conversation, and he told that this is his little trailer, he actually, would be in Morocco, but he currently had problems with the heart, while he pulled up his shirt and showed his huge scar, across the chest. He went on to say that he had yet to see a doctor here to get that cleared up, and that he was staying in these campers. He spoke very good German, because he worked for Austrian and German companies for many years. Suddenly a cool e-Benz pulled up, a pretty woman got out and he said goodbye, that's my doctor and they disappeared into the little single family camper.