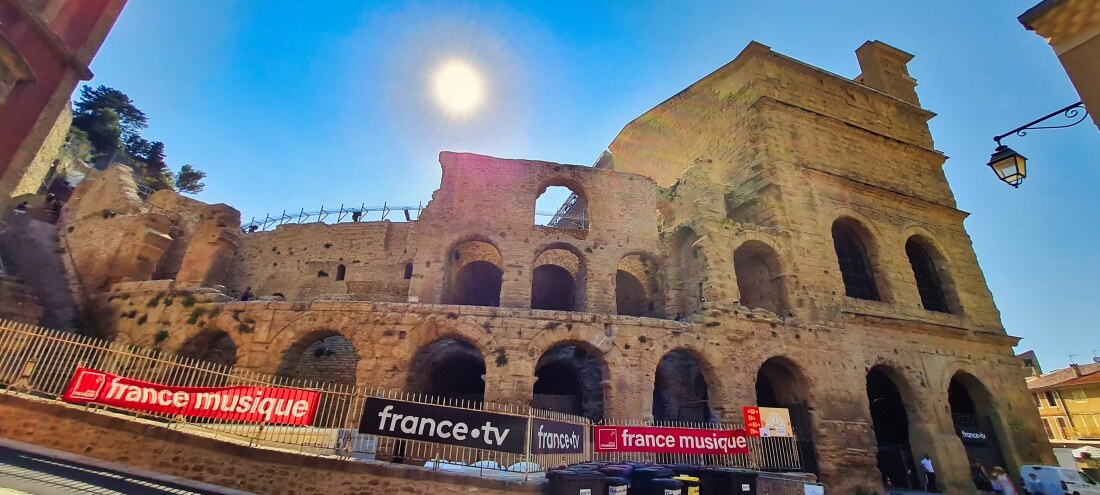 21 Jul

L'Art de vivre

Orange is a great old town. It exudes tranquility, history, coziness, while offering a lot of flair. I've already written about alleys, and I could do the same here, because it's incredibly fun to meander through them. Here, I had the feeling that they go one better when decorating the alleys and stores. I liked it a lot and it distracted me.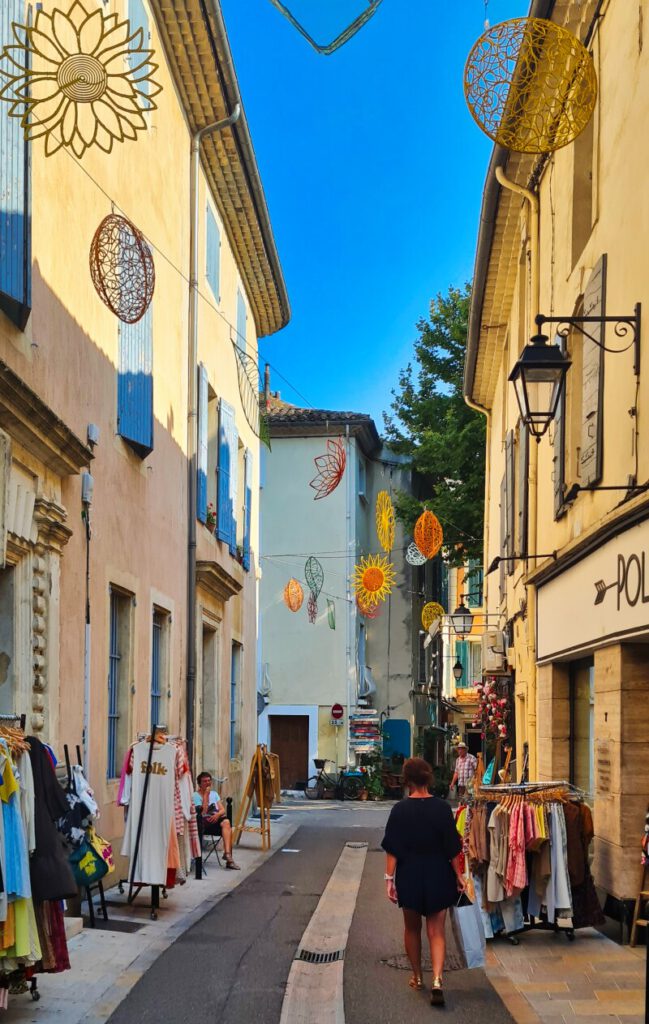 For a long time I tried to reach one of my closest friends, but he never answered. Not answering was his way until you were at his door, then everything was as if not a day had passed since the last encounter. But since I live 700 km away from him, it was not so easy and so I stuporously kept trying. On the first evening in Orange, I got in touch by email with a friend I hadn't spoken to in many years and learned that Maddel had died a long time ago. That's when the ground was pulled out from under my feet. Maddel was an apparition, he could sing so incredibly well and did so at every opportunity. When he sang Elton John's Daniel, everyone listened and got goosebumps. At other moments, he simply blurted out what he saw, making everyone laugh. R.I.P. Maddel!

Orange caught me, distracted me, and thus gave me time to accept it.
I planned a new route to the sea and decided not to go to Avignon, although that was one of my little wishes. But I did not want to support in any way the perverted greed for money in this area. Johanna sorted out many things and sent them back home by mail. That was my plan, too. So I looked at every single carry along and gave up in frustration, I needed all of it, couldn't sort anything out. Angry, I packed everything again, knowing soon come mountains.
Normally I am happy when we leave a place after three days, but in Orange I would have liked to stay two more days. We tried to extend, even with the help of the apartment's attendant, but booking.com wouldn't let us make a follow-up booking, so we told ourselves it wasn't meant to be and slowed the attendant down in her efforts.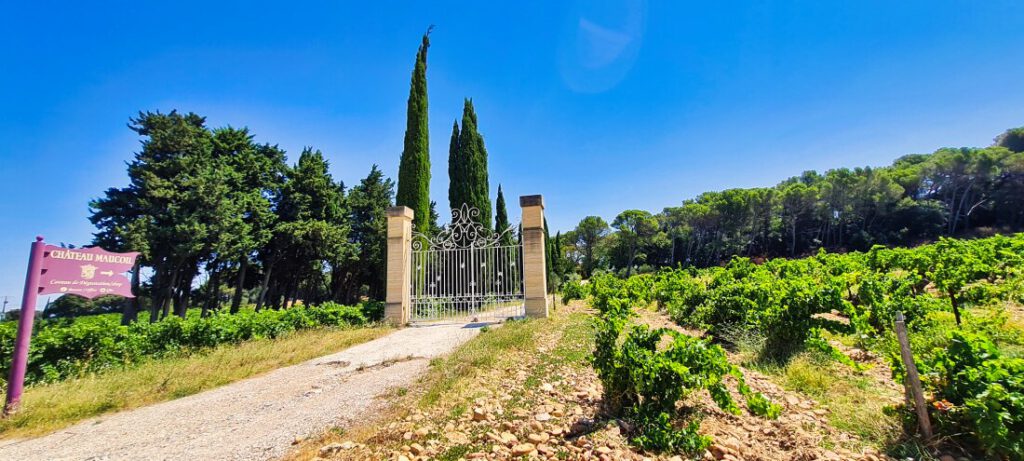 We calmly packed our things, enjoyed the cold drink leftovers from the fridge and 11:00 am we went off into the warmth. Today, not only did the sweat flow in streams, but the 15 kilometers also liquefied quite well. The landscape changed, many hills and mountains appeared and the varied orchards gave way to vineyards. We didn't just walk through a vineyard, we crossed an entire wine mountain range. Huge, wrought iron gates with white avenues to the chateau and in front of each an artfully made advertising sign with sonorous and important sounding name of the estate, this is how the districts in the wine mountains were divided. It all looked beautiful and you got drunk just thinking about what this or that wine was, so many vines we saw. We also did not ignore our first cactus here in France.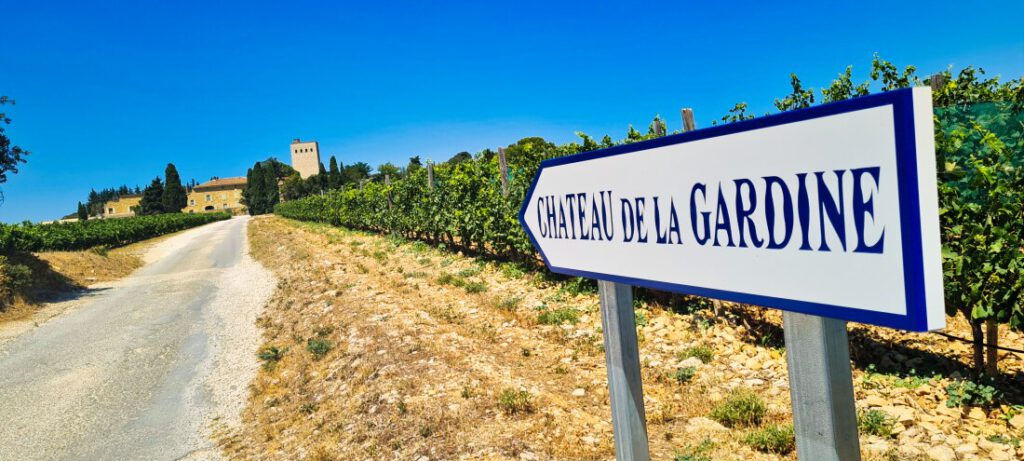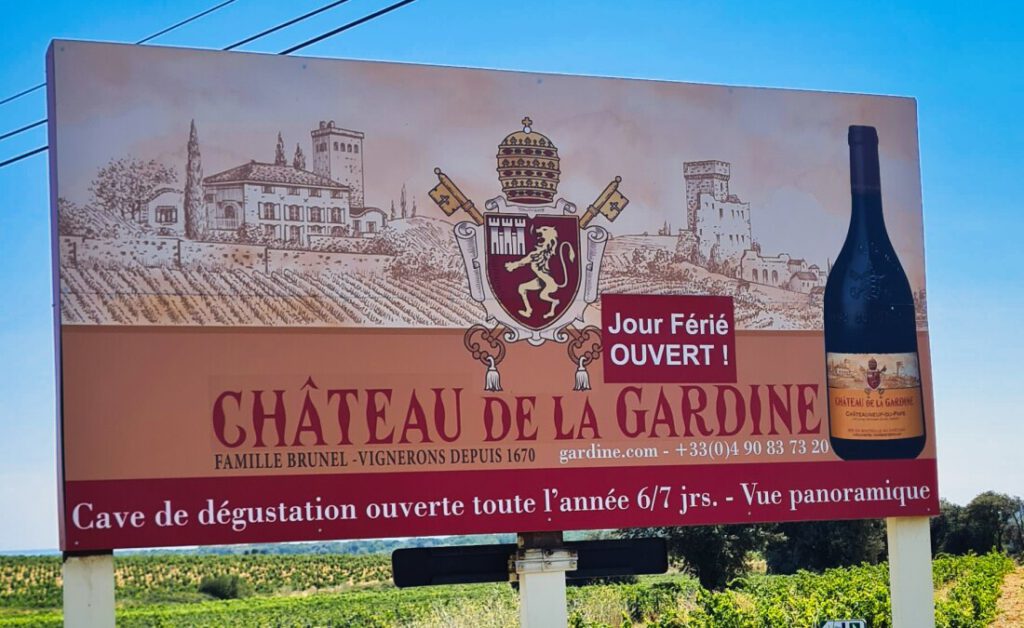 And there we were already in front of the entrance of the campsite with the great name "L'Art de vivre". In the reception we saw that this campground had a few permanent shelters, including barrel-shaped hobbit dwellings, and Johanna had always wanted to sleep in one of those. And so it happened. The campground was very nice, French, quiet and a boss lady who reprimanded me for not putting on the yellow paper wristband when I bought some drinks.