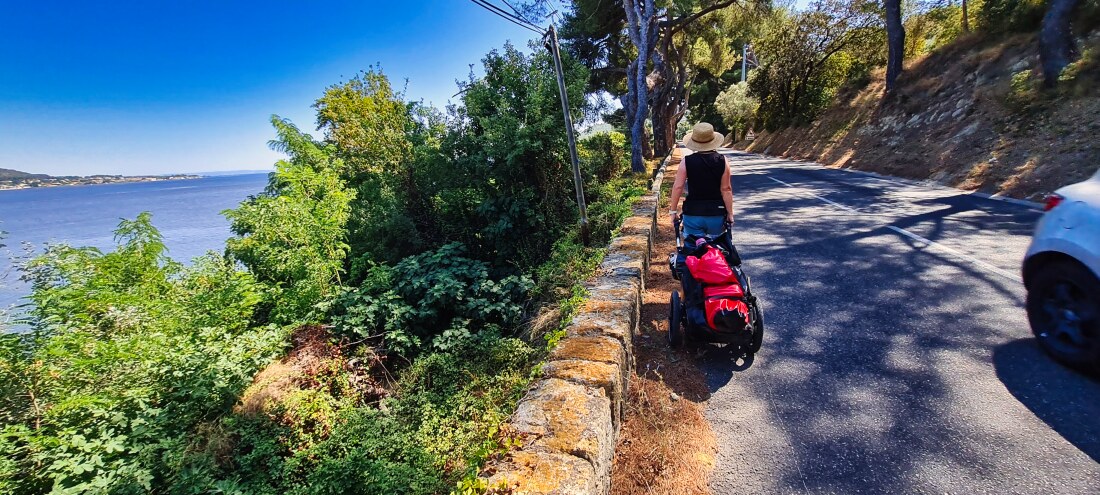 27 Jul

Istres

Idyllic was the awakening on this gem, after a stormy night. But that was it with positive vibrations. It was the penultimate day of our journey together, we spontaneously realized the inevitable farewell, the sun heated our tempers and we hissed at each other all day whenever we had something to say. Even the path noticed this, it tried to constantly lengthen to give us time to calm down, in which it pretended to be a closed private road. But that didn't help, it just sucked even more, 3 detours meant a few extra kilometers. In addition, there were several kilometers on a very busy and very fast highway. Interestingly, the faster drivers go, the more reckless they are, even though there is plenty of room.

After the hours of annoying double load, we at least passed through some more beautiful nature again and about 4 km before our destination today, we reached the Etange de Berre, a huge inland lake, just before the Mediterranean Sea. The sight was overwhelming, as if we had arrived at the Mediterranean Sea, beautiful! Our way to the campsite was a steep, narrow, winding, well paved car road with phenomenal panoramic views over the water. This road pulled down the throttle in the cars all by itself, I could totally understand how much fun it was to drive on this road and we were both perceived only as a sudden obstacle, especially with oncoming traffic. We and the cars were trapped between rocks and traffic barriers, there was no way to avoid them, all participants had to do their best to get to the next round (turn) unscathed.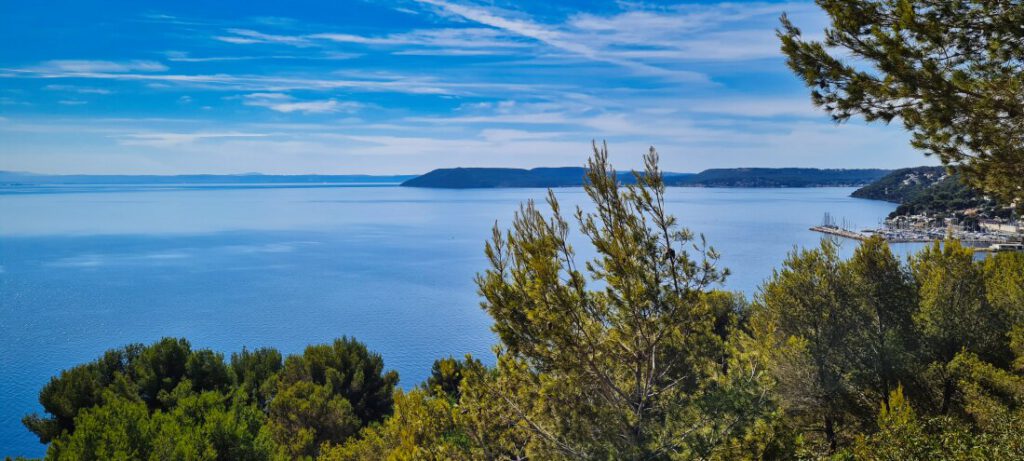 This long lasting thrill came to a redemptive end with the sign "Camping Vallon des Cigales" Again a fantastically beautiful campground, with many mobile homes and space for tents. Again, only French was spoken, which we now considered a mark of quality for our comfort level. And here, too, we felt absolutely at home. These places, or rather the people we meet there, are incredibly friendly, helpful, respectful. Here's a little incident from there: We wanted to take a shower, but every shower cubicle was occupied, and as the sauna feeling revealed, for a bit longer. Teenagers (16-18 years old) were playing their tricks there. They ran from cubicle to cubicle, splashing each other with water and having a blast. A campground resident who also needed a shower complained in English to the youth "What's the point, there are other guests on the campground and it only takes 4-5 minutes to shower once!" Sudden silence, clack, clack, everyone ran to their cubicles and from the cubicles could be heard a polite "Pardon!", "Pardon Madame!", "Pardon!" The peace in the shower was restored. I imagine this situation with the young people in the more international campsites or in Germany.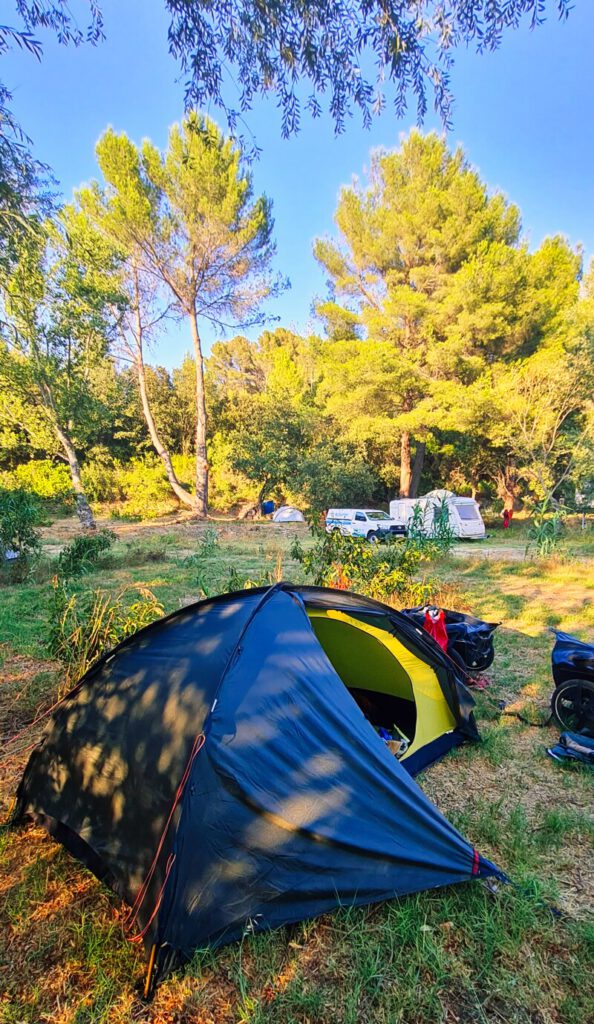 With the first sight of the Etange de Berre also our minds calmed down a bit, nevertheless, I went in the evening alone to the bar, approved me 2 Bierchens and when it went to the night's rest, we promised each other that we treat each other better tomorrow again!