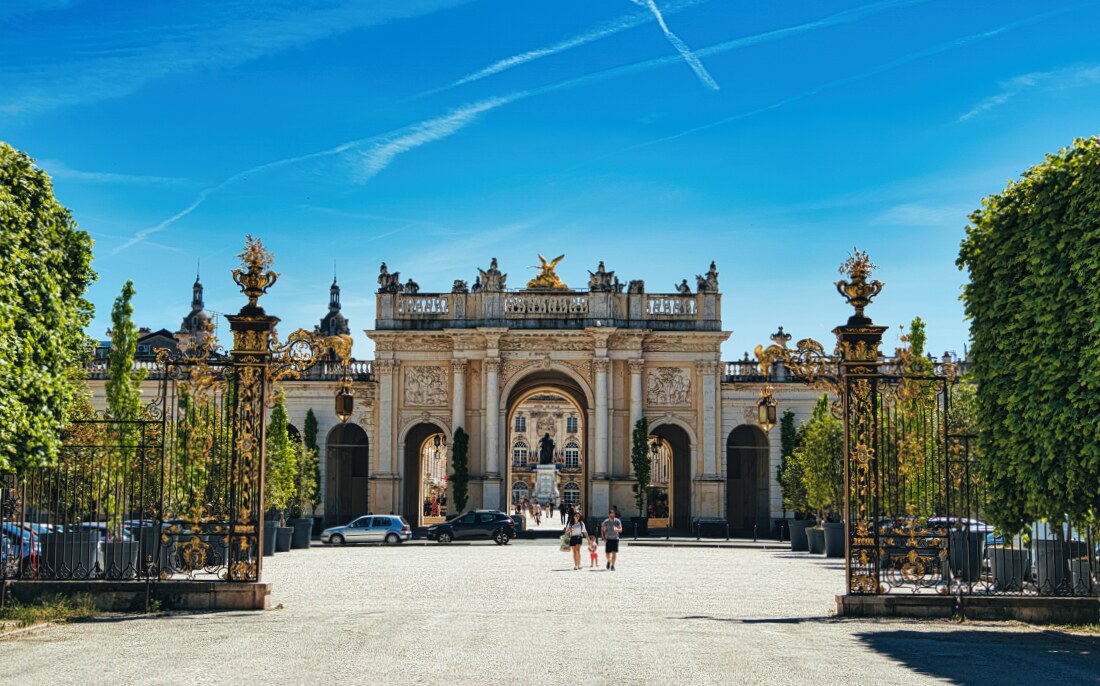 11 May

(H)allo Nancy

We stayed three nights and then moved further south, towards Nancy. The way was again wonderful, after leaving the urban we came again through the quiet, tranquil country life with its dreamlike nature. 17km we went, reached the campsite in Corny sur Mosel and spent the night there. The next day we walked again through beautiful landscapes 21km to the campsite in Pont a Mousson. Stupidly, I was unfocused for a moment while operating my 360-degree camera, it fell onto the asphalt path, right onto the lens of course, and as if happy about it, it bounced a bit in the air again, spinning and landing on the second lens. Great! Once you're not one hundred percent on the ball, you've already lost 500 euros.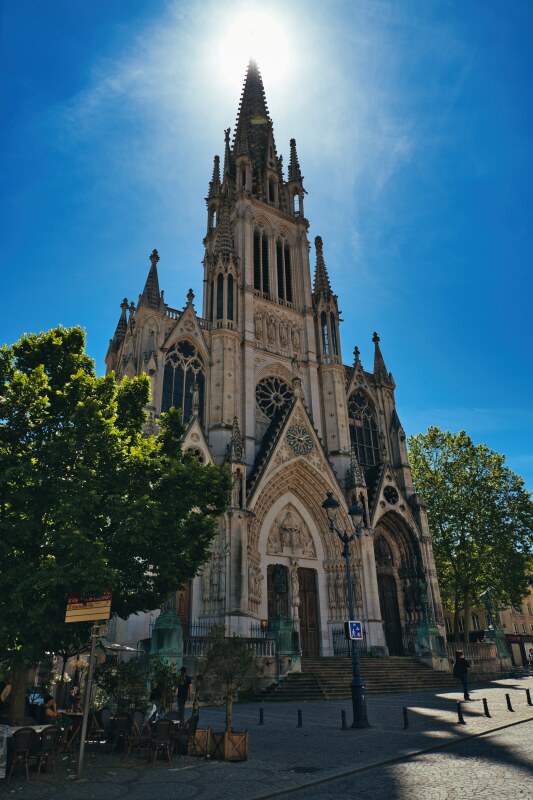 The next day was May 13, Friday the 13th and that, this day also took very closely.
The destination was a campground just outside Nancy. We came a little later in the pots and a running flow did not really set in, so we were glad to have reached the campsite after 22 km, shortly before 18:00. But a feeling of happiness did not set in, because the supposed campground turned out to be a pure camping car campground. I called the operator, the city of Custines. Of course, they spoke only a few words of English, so that a telephone communication was not really possible. "You have no camping car, that's a problem." It was meanwhile 18:30 o'clock, I could let loose here hate tirades, on the one hand over people who work in the tourism industry and speak no foreign language, but above all on such mechanisms, which are indicated on the maps as Campsite, but do not take tents. Campcars, which have no problem to drive 10-20km further, are allowed in there, but pedestrians, i.e. people are not welcome. But these negative thoughts would not fit with the purpose of my journey.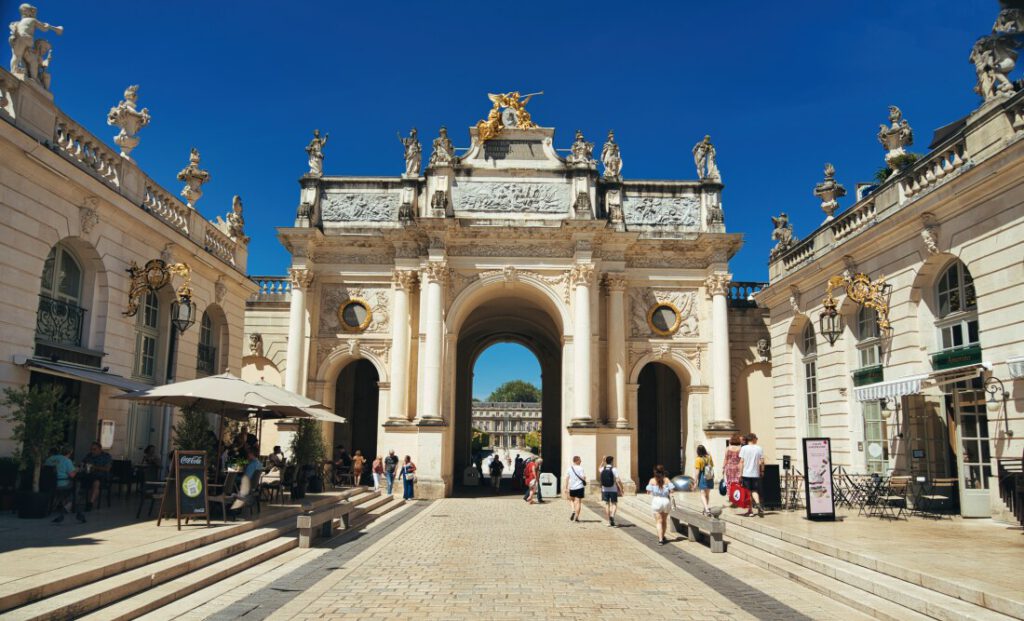 So once again, "What to do?" It was already late and we already had 22 unpleasant kilometers in our legs. Booking.com suggested us a hotel 6 km away. I saw on the map that the hotel was next to three others, so that was a pretty good location. Now it was time to grit our teeth and run. Johanna set a decent pace, she just wanted to arrive and fall into bed. The road was not easy, because we had left nature behind us, and moved through the suburban council of Nancy. Along the way I lost my water bottle, but we made it, we arrived, even at a time when I could check in with a human and not have to go to a vending machine. It also allowed me to successfully ask for a room on the first floor. The room at the In Hotel was surprisingly large, clean, inexpensive, and the showers that day were a boon.
The dispensable advantage of yesterday's 28 kilometers walked was that today we had only 7 km to go to the apartment we had booked in Nancy. We reached the place easily, could even get in an hour before checkin time, and best of all, there was an elevator.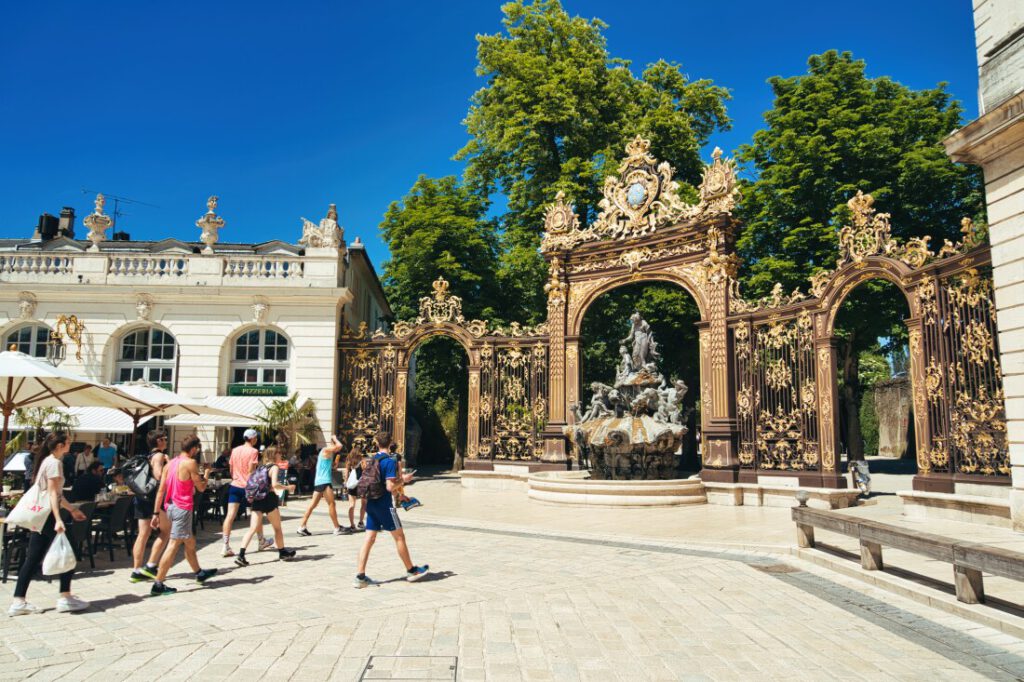 Nancy is also very beautiful and yet completely different from Metz. While Metz is more charming lifestyle, Nancy trumps with its large squares, arches, epochal buildings and gold decorated importance. Out of curiosity to see what was available in a French electronics market, I went to one. A big book section, a big and really cool comic section, and electronics too. Lots of e-scooters with accessories, audio stuff, cameras and, hee hee, snapchat, a lonely "insta 360 one x2" languishing in a transparent plastic box at a fair price. Crass, exactly such a part I have the day before yesterday on the wayömmelt and destroyed. To let that sink in, I left the store and sat down with Johanna in a café. Over an orange juice, I decided to buy the thing. It blew a huge hole in my budget culture bag, but it had to be done. Yes really! Yay! While Johanna was still enjoying her drink in the sun, I dashed up the broken escalator, went into the photo section and looked around for the associated staff. Everyone I asked was in charge of a different department, but after about 20 min a staff person helped me find the photo department staff person in another department. The latter willingly came with me to his territory, and sold me this holy grail. Proud as Oscar, I went back to the café and then to the apartment. Not really knowing I had done the right thing, but still happy, I tested it successfully and everything was the same as two days before.