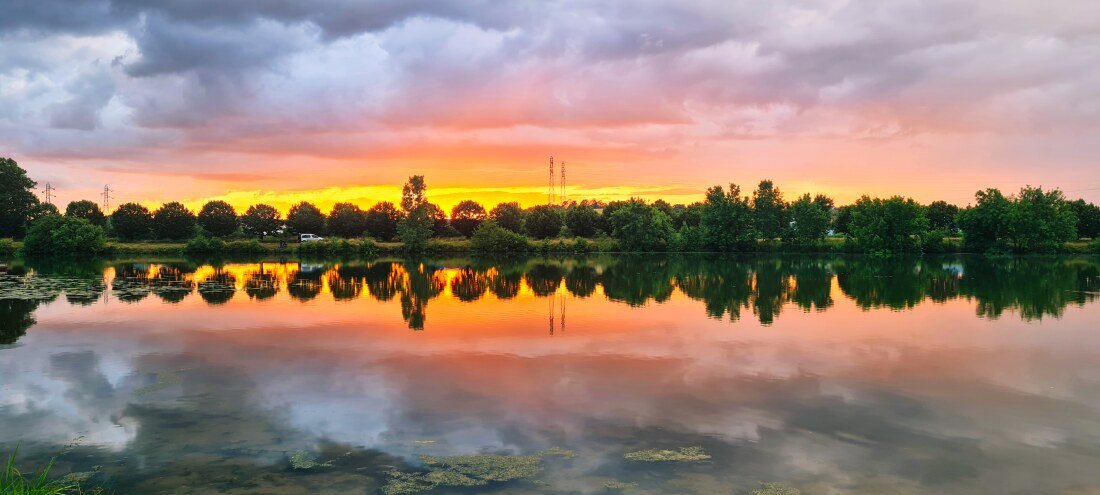 07 Jun

Gray in gray

Even though I prefer tents, it's a great feeling to get up from a bed instead of struggling to get all the way up from a sleeping pad. There is also no need to dry the tent, take it down, pack it up with an alternative sleeping accommodation. But we still don't leave earlier because we sleep a little longer. Our next destination was Gray, a slightly larger town and about 18 km away. We started walking with the foreknowledge that it was going to rain today. In a hamlet on the way we passed a bakery, there we could refill our sweet drinks and I treated myself to an eclair. Man, that was delicious! Exactly this moment the sky used to turn on the tap properly. This shower we could still stand dry in front of the baker. During the second, not so strong, but longer shower, the sky had learned, and waited until we were in the open field. Yes, there it was, our first rain march. And although we are actually both so sweet, we survived the rain undissolved and moistened only by our own juice.

The march into Gray was imposing. Because you could see from afar the cathedral, which stood on a hill, and you were constantly walking towards it. I imagined how lastingly impressive that must have been to people in the past.
Arrived at the campground, my task was to ask for a permanent accommodation, because the following day it was supposed to rain really great. There were no permanent accommodations, only a modern, red house in the middle of the campground, where a foosball table was located, probably used for entertainment and called "Chalet". The campground manager offered us that we could sleep in it. We looked at it and built up, nevertheless, rather our tent, because the cottage was glazed all around and we had forgotten the sign "Please do not feed". But this way we always had the possibility to while away the time in the chalet and there was an electrical outlet in there. Thus, thanks to folding stove hot water for hot water bottle and coffee was prepared quickly.
In fact, the next day it poured like rain.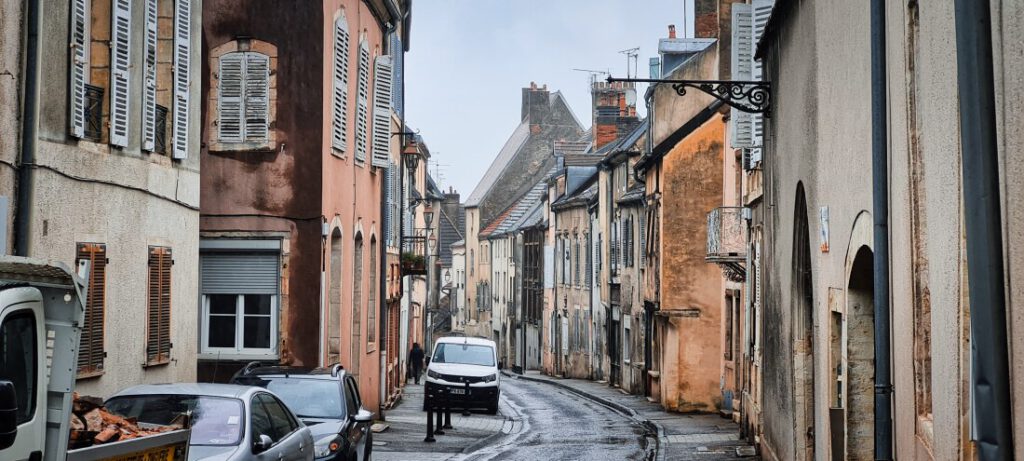 I took this opportunity to test my rain gear. Rain jacket, rain pants, waterproof socks and Crocks, so I explored Gray and was pleasantly surprised twice. The first surprise was that my rain gear held up to these outpourings and the second, was Gray himself. This charm cannot be described in one or two sentences, even photos do not do it justice. It's more like traveling back in time, like two or three centuries. I experience this feeling more often here in France.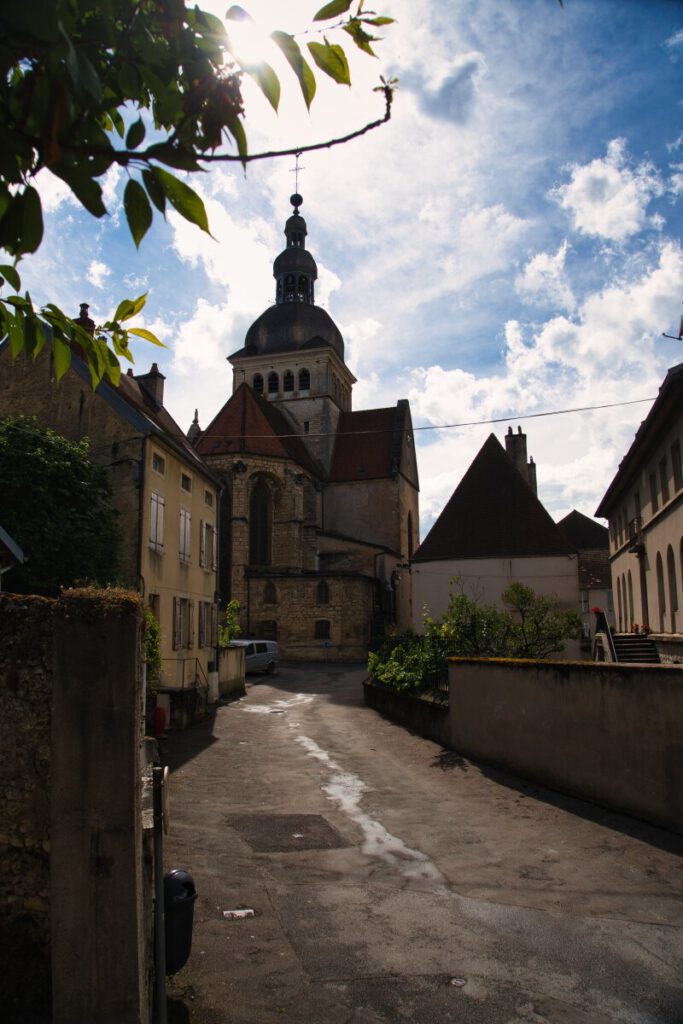 When I returned from my weather-proof exploratory lap, Johanna was full of beans because the sun said "Allo" so I changed and walked the lap a second time. I have to say, the heavy gray rain clouds underlined Gray's charm more than the playful rays of sunshine on the second round.
Back at the campground, a group of teenage cyclists ocopied our chalet, which didn't bother us except for the electrical outlet. Because we were invited. Alice and Lens, whom we had met at the campsite in Scey sur Saone, invited us into their camper, cooked for us, there was wine and it became a wonderful evening of games. These two are so warm, so welcoming, so helpful and such proud grandparents. Very great dear thanks to both of you! Of course, they also quickly boiled the water for Johanna's hot water bottle.