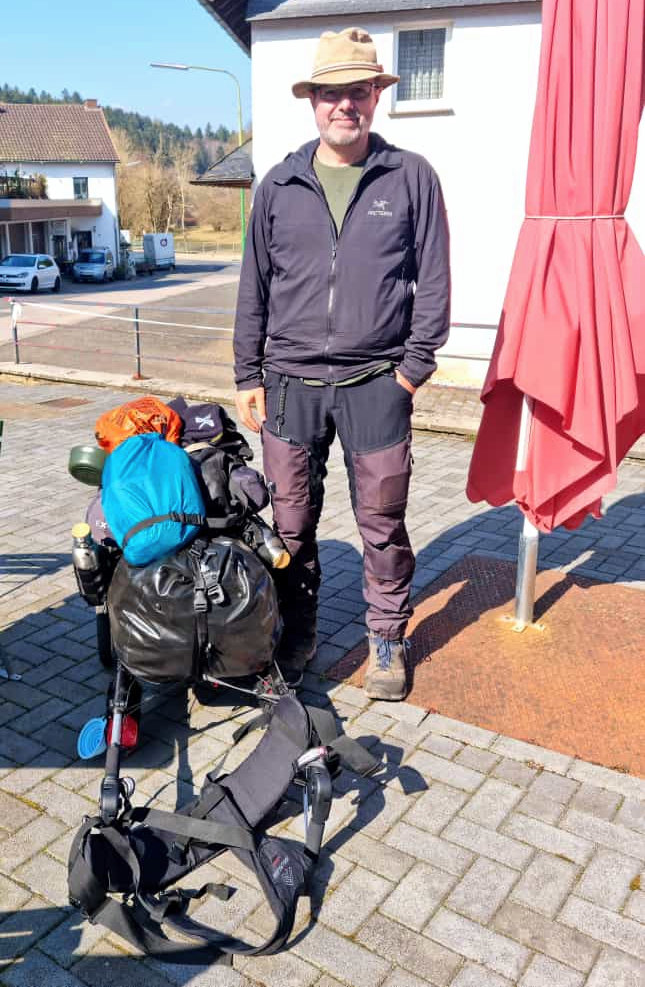 25 Mar

Electricity, pizza and bed

Full of anticipation for Johanna, I started the day. Even if with the knowledge that I, the mountain fought for with much strength and sweat to the sleeping place, runtermuss again. By the way, going downhill is also quite exhausting, especially for the knees. The car has good brakes, but unfortunately they can't work magic either. After I was back in Hellenthal, there were still about 3 km ahead of me. Beautiful scenery and a road crossing that had it all. This involved a very steep and very narrow path, too narrow for the car, downhill onto the road and on the other side the whole thing was waiting for me uphill. Uphill, rabbit holes and large roots still awaited me on the path and it came as it had to come. A root under the right wheel tilted the car and the left wheel found no grip on the too narrow path, so the car tilted toward the abyss, but thankfully remained half on the path, as I did. A few deep breaths and each of the coming handles well considered, I carefully unbuckled the harness. Walked around the car without letting go of it and put it back on its wheels. A bit more careful I mastered the last 30 m of the climb and reached the main path.

Around 12:30 I was at the hotel in Reifferscheid. An hour later Johanna arrived. My joy was huge, but my welcome rather reserved, because she is super sensitive to smell and I was the third day in the same sweaty clothes. The hotel owner was super friendly, even bought us a few soft drinks because he was running a little late. Then everything went quickly, off to the room, connect devices to charge, shower, wash some clothes, drive by car to Hellenthal, in a cool pizzeria, spoil the stomach delicately, off to Aldi, buy breakfast, back to the hotel, write blog, …, sleep.