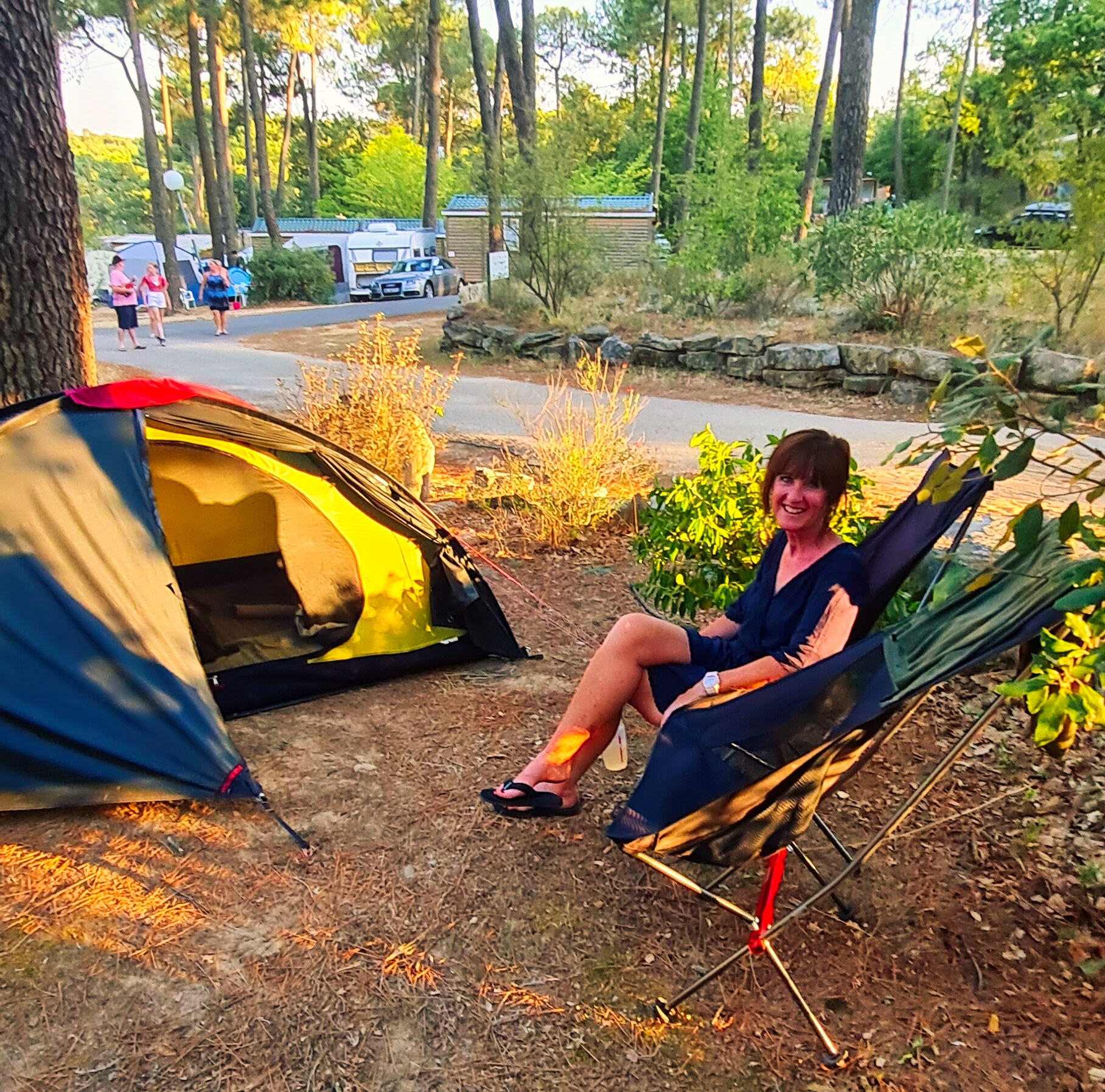 17 Jul

Culture shock

After a rest day it actually runs better, but here the Gradcelsiuse just rise to sunny heights. So we sweated our way the first three kilometers to the supermarket for breakfast. Breakfast for me consisted of a cold smoothie, a liter of cold cocoa and a 500 ml ice cream made with Greek yogourt, honey and caramelized nuts. Everything tasted awesome, went down like oil, was ice cold and showed me a few hours later, the meaning of one of my favorite words: Flitzekacke.

Somehow it didn't run so smoothly that day. The kilometers behaved like my kilos at home, they just didn't want to get less. Although I had the feeling already jogging 30 hours at a time under this sun.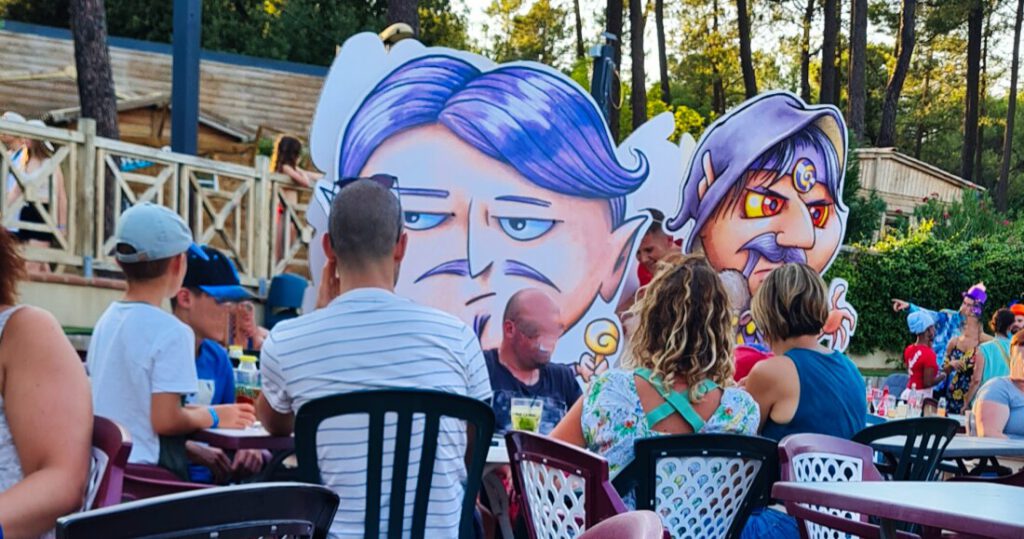 At some point we turned off the main path, toward the campground, which is a sign for me, "Yes! We're almost there." The path moved away from the Rhone and went into the mountainous hinterland. The last two kilometers were neatly uphill, with switchbacks. Then even the sun took pity on us and tried to push us vigorously up the mountain with its rays, and that burned on our backs. The beautiful scenery was noticed to the secondary matter. Many pauses, loud panting, forest all around with enough distance to not give any shade. After many steps, this ordeal was also over and we were standing in front of the huge entrance of a campsite. Dripping with sweat, stinking and soaked, we happily entered the hard-won paradise and were perceived exactly the same. With just a few steps we were standing in the middle of a thousand fun-seeking bathers at the five-star campsite "CapFun". After we found the reception, entered, celebrated the first air-conditioned breath, we were already aware of the harsh request to fill out a form, as the 20 or so other new arrivals probably did. Filling out the form turned out to be a bit difficult, first I had to swap my sunglasses for my regular glasses, then my sweat got bored and kept running into my eyes, burning for all it was worth, and dripping onto the form with a loud "yay". I held the dripping, filled out form up in the air and gestured to one of the 5 receptionists* "What now?" One waved me over and asked "Do you have a reservation?" When I denied this, I saw her face fall asleep for a moment, her eyes and mouth open wide and reboot with an extra-routine mode. Back up and ready to go, her mouth announced, "There, but we have no room for her. Everything is booked up here." That's when my face fell asleep for a moment, after the brief facial derailment I said to her "But we're here on foot?!?!??" Professionally, she exchanged ideas with a few colleagues, picked up a map of the campsite and explained it to me, with the redemptive message that we should find a suitable spot on the abundant green spaces, then come back and say where we found something. After this shock we could not believe our luck, the only problem was to recognize the green areas as such, because although everything was tastefully planted, but the ground was rather brown. But with the help of the plan we found a place and even a really nice one. Of course we noticed how they were looking at us, so we put up the tent and hurriedly took a shower. We had expected and accepted that this campground will probably tear a deep hole in the cash, but even then I marveled gratefully, because 15 euros was an absolute bargain and also the prices in the store and at the bar were cheaper than those at the other campgrounds. After the initial dismissive shock, we realized what a great experience it is. When we were finally done with everything, we went to the bar-restaurant to have a drink. Once there, all hell broke loose, all the campground residents were on hand for the children's entertainment. We took it sportily, sat down, had a drink and enjoyed our existence.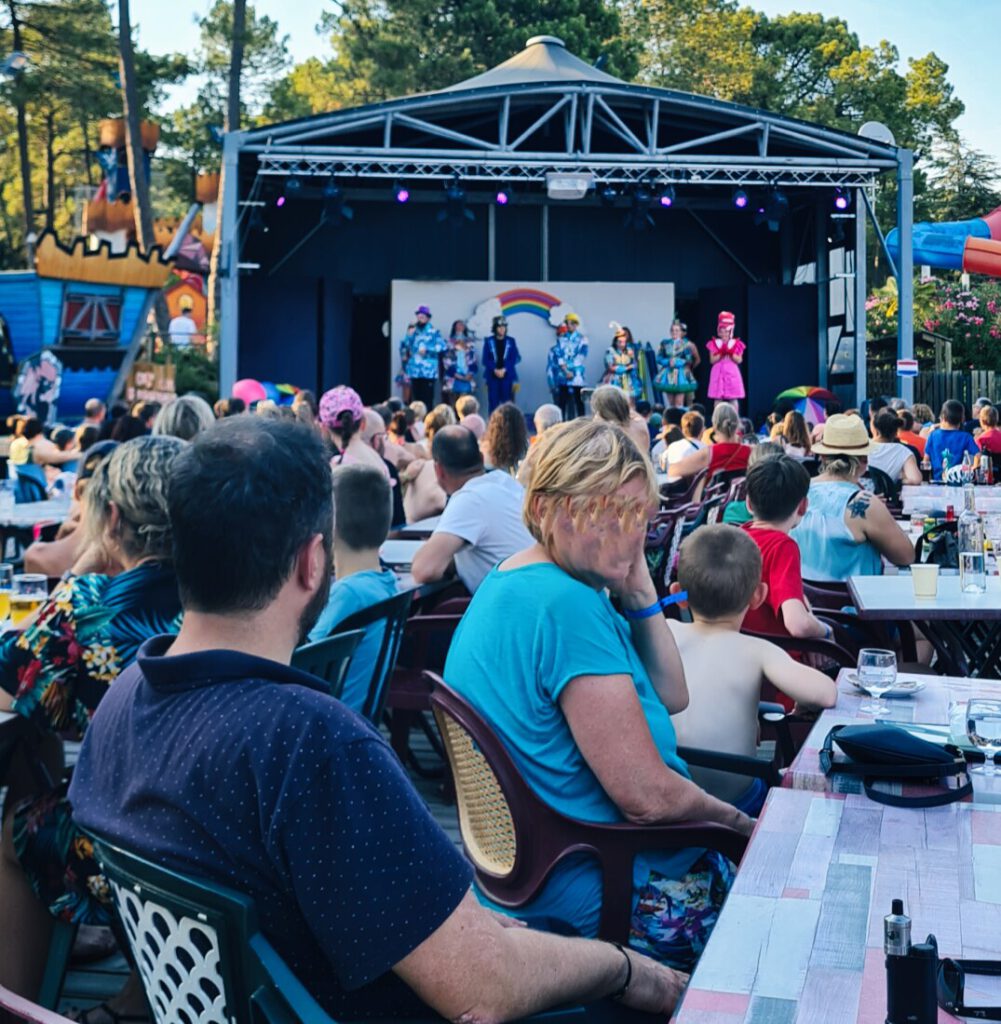 When you make a trip, you want to experience something, and if that, for someone who is also wild camping or used to small campsites is not an experience, then what is?