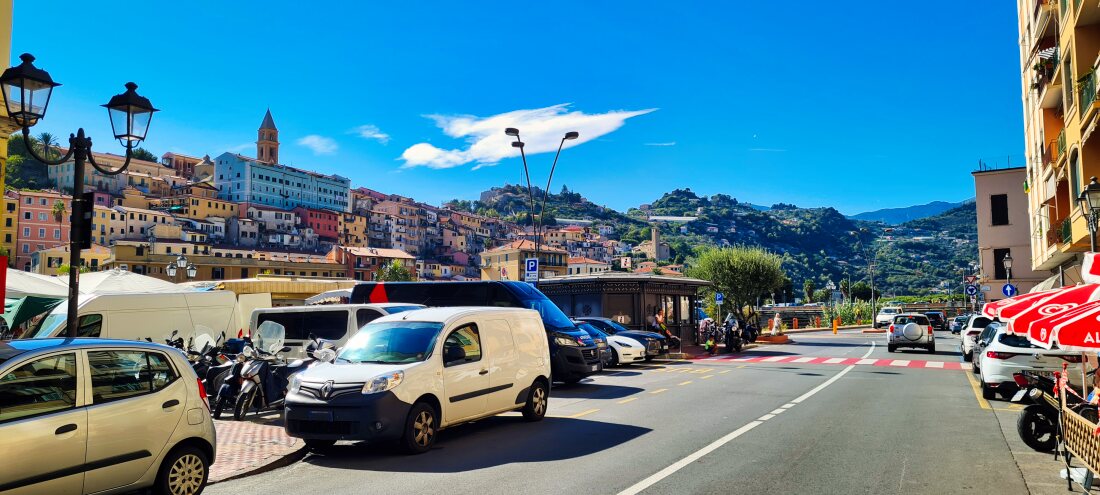 16 Sep

Bella Italia

Today was a moving day for me, because after a few kilometers I will leave France. The country I was afraid of, which I have learned to love and appreciate in the last months, on more than 1,000 km.

Menton showed again all its magic, then I was already standing at the old border building and entered Italy without anyone caring. A tunnel, a bend and France was out of sight. So now I was in a new country. Curiosity, a little excitement and the question "Well, let's see what awaits me here?" made them spread in me?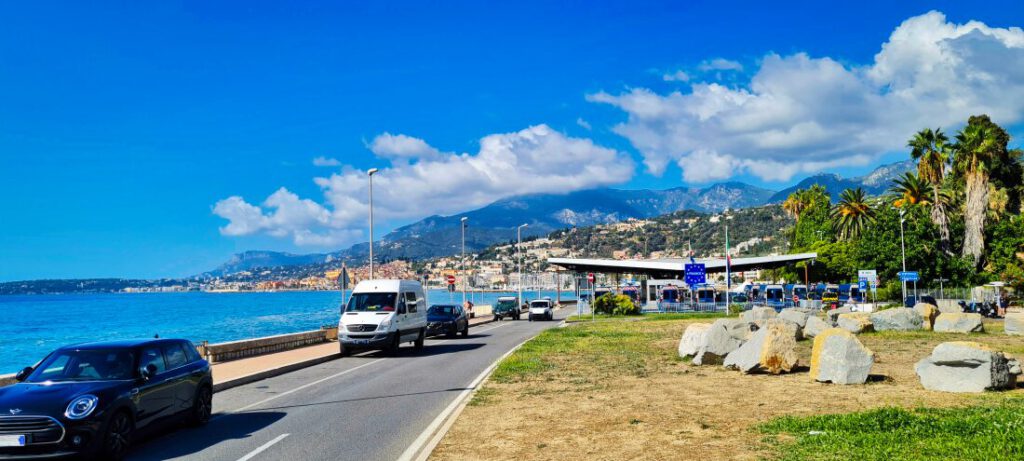 The landscape remained as unforgettably impressive as in France. When I saw the first hamlets, I had to think about what I thought. From the eye spoiled France, I met here rather simplicity. I was happy to see more natural greenery, I couldn't place the buildings for me yet. Lost in these thoughts, I realized that I should have turned 200 meters ago. So I turned around, went back the few steps, opened the gate, which put me back on the right track. To make me understand that I should not dream around like that, but better to pay attention to the path, the path cobbled a few widely spaced steps, which led to a narrow, steep and stupidly coiled staircase. I got wedged in there for the first time and had to wiggle the car out with some effort.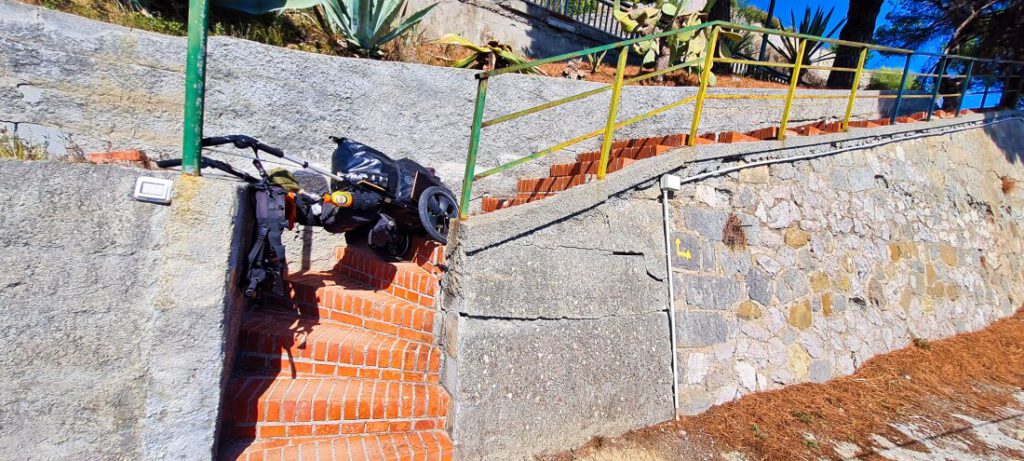 It didn't take long before I reached the targeted town of Ventimiglia, where there is also supposed to be a campsite. The development was similar to the one in France. Colorful and on a steep hill. Only the sight did not have the charm of the past, but rather reminded of decay and neglect. Well, bella Italia, I had imagined then but a little different.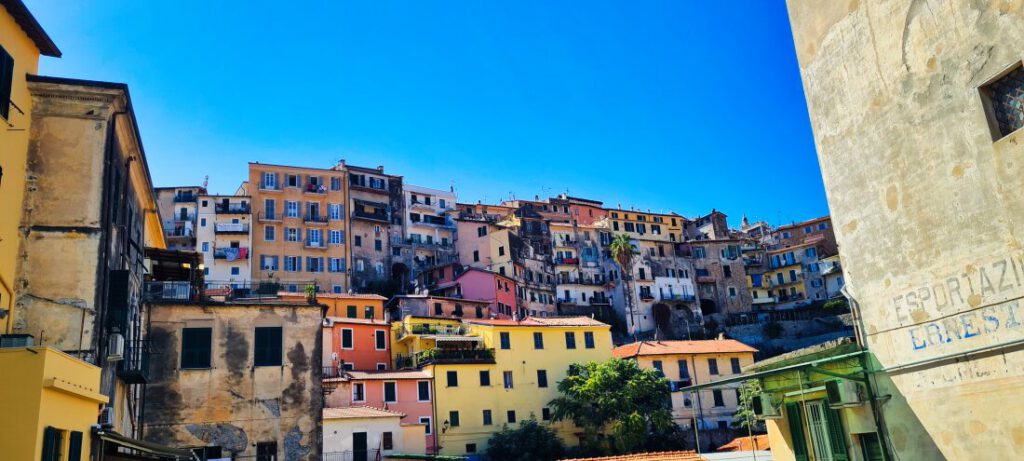 Reached the campsite, I was assigned a place next to other tents. This was great, cyclists and two young Polish women traveling by Interrail populated the tent city. What was funny, at least for me, was when the two girls told us that their ticket is digitally on their cell phone, their train leaves tomorrow morning at 6:00, their cell phone batteries are dead, and the electricity doesn't work here on the square. I offered to charge a cell phone with my powerbank, they thanked me, but wanted to try a restaurant in town first, which worked out.
I also went to the city and was already a bit surprised when the first impression was confirmed there and I thought, hopefully this is only here. Even in the supermarket, the things lay lovelessly on the shelf and the packaging simply on the floor. Still, I got what I wanted and treated myself to a Becks.