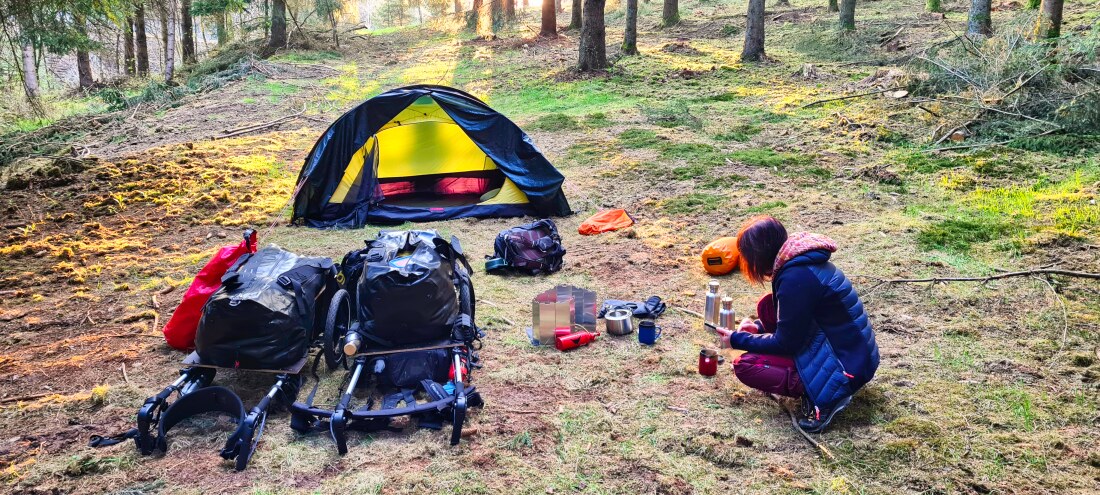 24 Apr

All good things come in threes

After Johanna picked me up from Sant Vith, we booked, the same day a hotel in Noordwijk (Holland) by the sea. And left for Noordwijk the very next morning for almost a week, looking forward to our time together. We both love Holland, the sea and enjoyed the time very much.

Back home, I sank deep into our couch in front of the TV for about 1.5 weeks, then it was time to pack my things again.


With only one hour delay we drove with Johanna's brother to Saint Vith. Many thanks Thomas!

Around 12:00 we had packed our wagons and marched on the ingenious Vennbahn towards Trois Vierges (Luxembourg). The weather was great and I was heil happy to finally be on the road again. Johanna struggled with herself, with the car, her strength, but she went and went and so we made good progress. Our way led again through beautiful landscapes. Every now and then we took a break and snacked on some energy.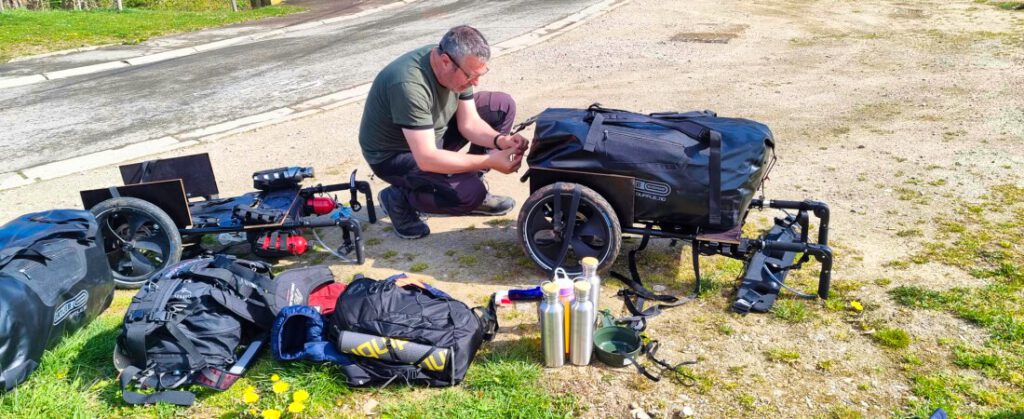 We knew that we would not reach Trois Vierges, because that would be more than 30 km. So the moment came to look for a place to sleep and this turned out to be quite difficult. Because the terrain was very steep on both sides, without a possibility to pitch his tent undetected. Johanna's strength was pretty much at an end, but eventually we found a pretty nice spot near Oudler. There we waited a bit at the Vennbahn to check out the situation, an older couple came by and we had a nice chat with them and then disappeared into the forest, set up, ate something and there was a hot water bottle for my sweetheart.
The night was not comparable to the very first night at -7 degrees, but still Johanna slept badly and froze in the morning, like a naked man at the South Pole.