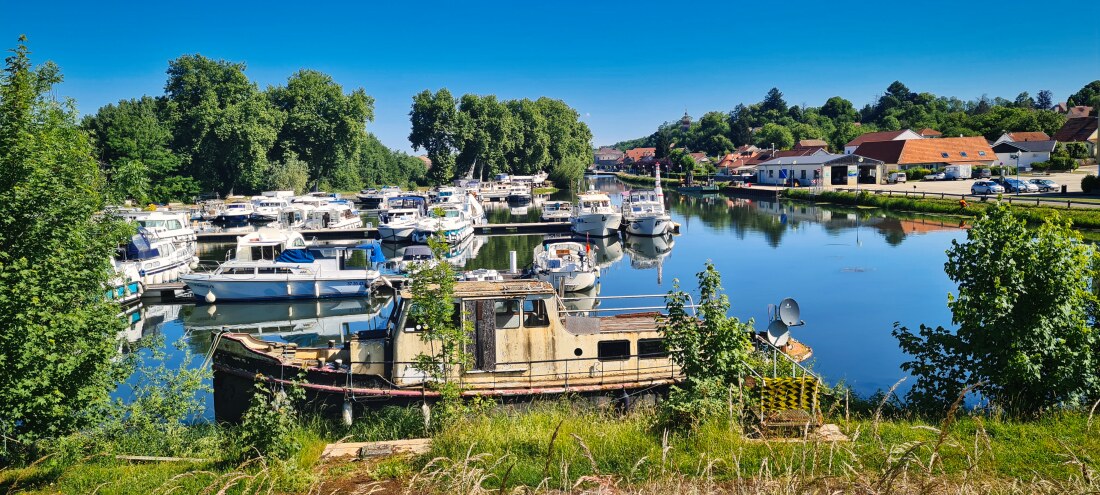 29 May

Again more than 30 km

Since we had already made the experience from time to time that some, on the OSM map marked campsites no longer exist, I try to find out all possible info about it beforehand. Add to that the knowledge that we have to walk 33 km to reach the next campsite. Then I asked the nice woman from the campground if she knew this campground. She answered with "Yes" and also immediately offered to call there sometime to announce us. Not because we are particularly important, but because at 30 km it can get later than 18:00, the time when most campground receptions go into closing time. But neither on this, nor on our departure day did she reach anyone at the campsite in Port sur Saone.

Off we went, not as relaxed as the last few days and with the plan: I'll call again around 4:00pm and if that fails, we'll find a place to wild camp.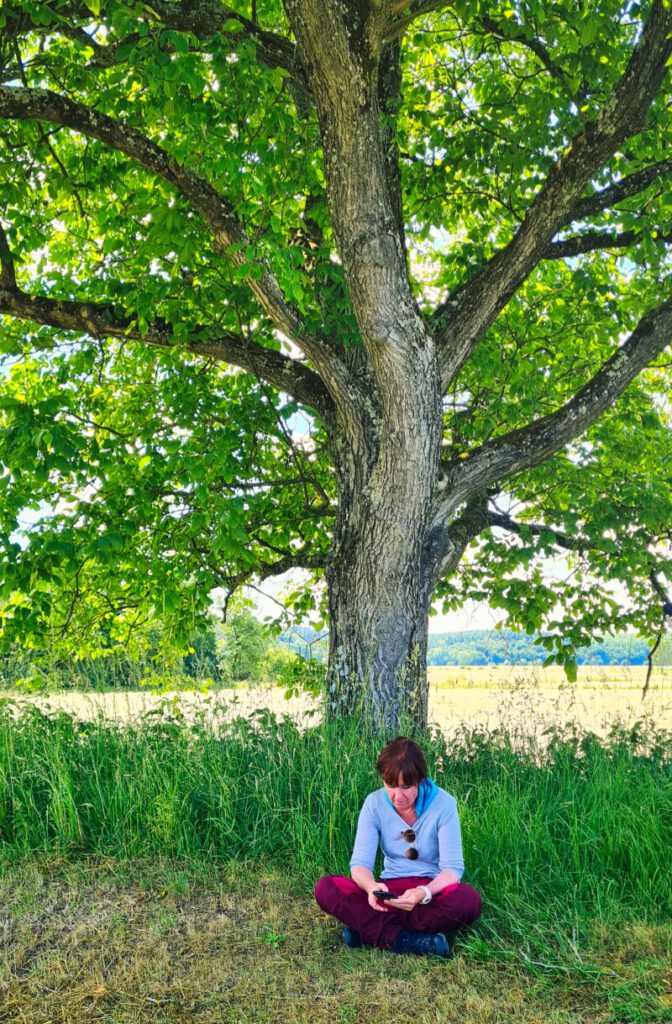 Also this time the way led us through the Vosges. The landscape and the weather were very beautiful, just like the days before. Only the mood was a bit saddened, because with the uncertainty about the existence and opening hours of the campground has quite a bit of pressure at 30 km. At some point it was 4:00 pm and I called, a French speaking answering machine told me something I didn't understand and didn't want to know. No one answers, no one is there, so it was run on and find a place in nature. We found a spot here and one there, but none screamed "stay here, it's nice and safe here." So we kept walking until I said "You know what Johanna, we're going to the campground now, if it's open we'll go in no matter what time it is, if not, one/two kilometers down the road forest follows again where we'll definitely have to camp." No sooner said than done. Around 19:30 we reached the campground and we were amazed that even the reception was still open.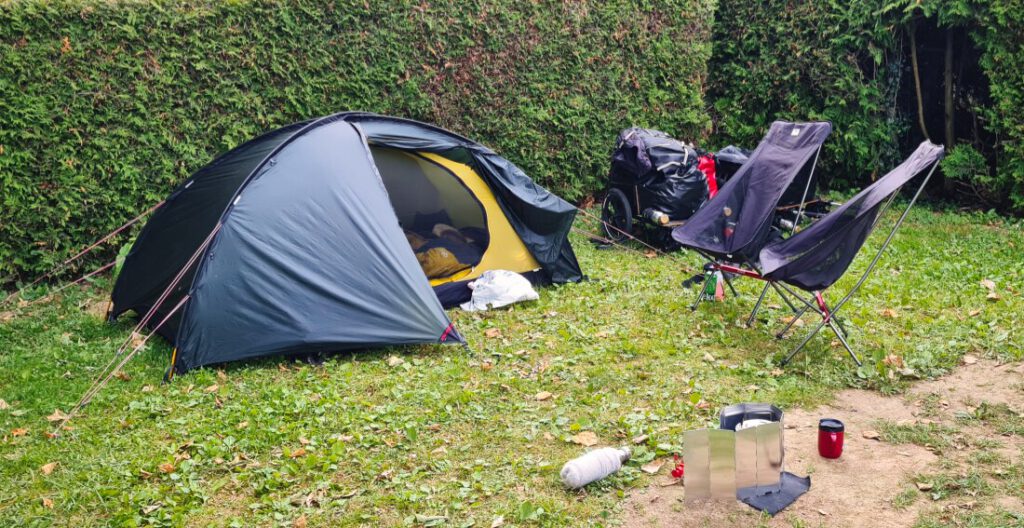 When asked if she spoke English, receptionist kind of coolly replied with a grin, "Nope, only French here." But "Please, 2 persons, one night in the tent" can be managed without words, or in this case my French was enough. Happily we pitched our tent and also met a nice young German couple who were on a several week bike trip with their 3 year old daughter. We talked for quite a long time, then we slept the 33 km off our muscles in heavenly peace.