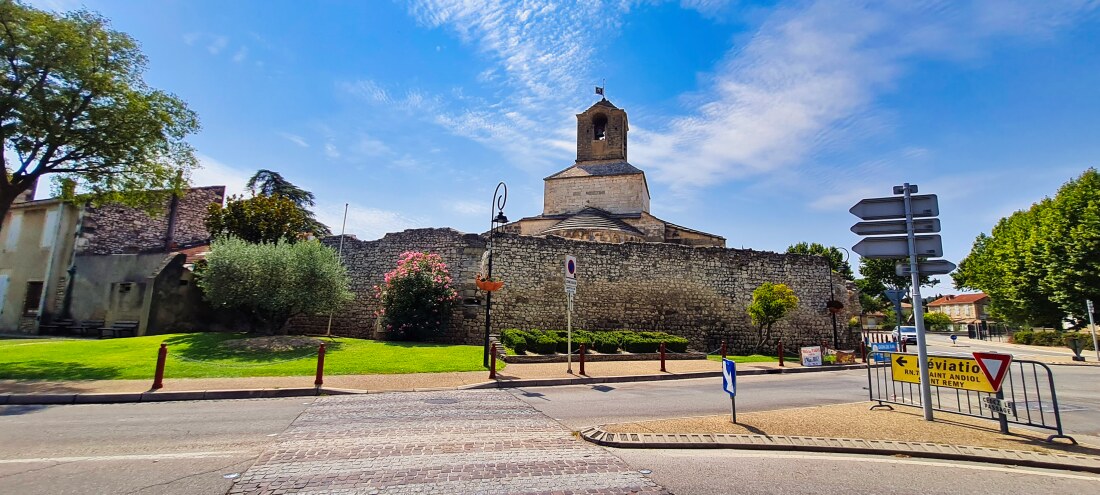 23 Jul

1,000 kilometers on foot

Probably this campsite slept during the day and comes to life at night. Anyway, falling asleep was a bit difficult again. Around 10:00 pm new guests arrived and chose the plot right next to us, so we had great car headlights in the tent as long as they set up and they did for what felt like 3 years. We didn't know what they were doing, we heard poles being pinned together, tarps being spread out and somehow being routed, and at some point the double-barreled air pump came into play. This air pump gave everything, with every stroke and every pressure it whistled like an asthmatic at the final sprint of a marathon, only just from the starting line and it seemed as if they pumped up a swimming pool in freitzeitpark size. But that was okay, they just arrived a little late and had to set everything up. What took me out of my Omm comfort zone a bit was the other neighboring cell. On this stood a large tent and in this seemed to be an equally large TV, of course with correspondingly large speaker boxes. And what is more beautiful on a campsite in the nature than watching TV, the only thing that disturbs are the stupid birds and cicadas, they make such a noise that you have to open the sound fully to understand everything. No matter how loud it was, I didn't understand anything because it was French and I just wanted to sleep. At some point, the tent dwellers of this plot also went to sleep and we fell asleep late, but still.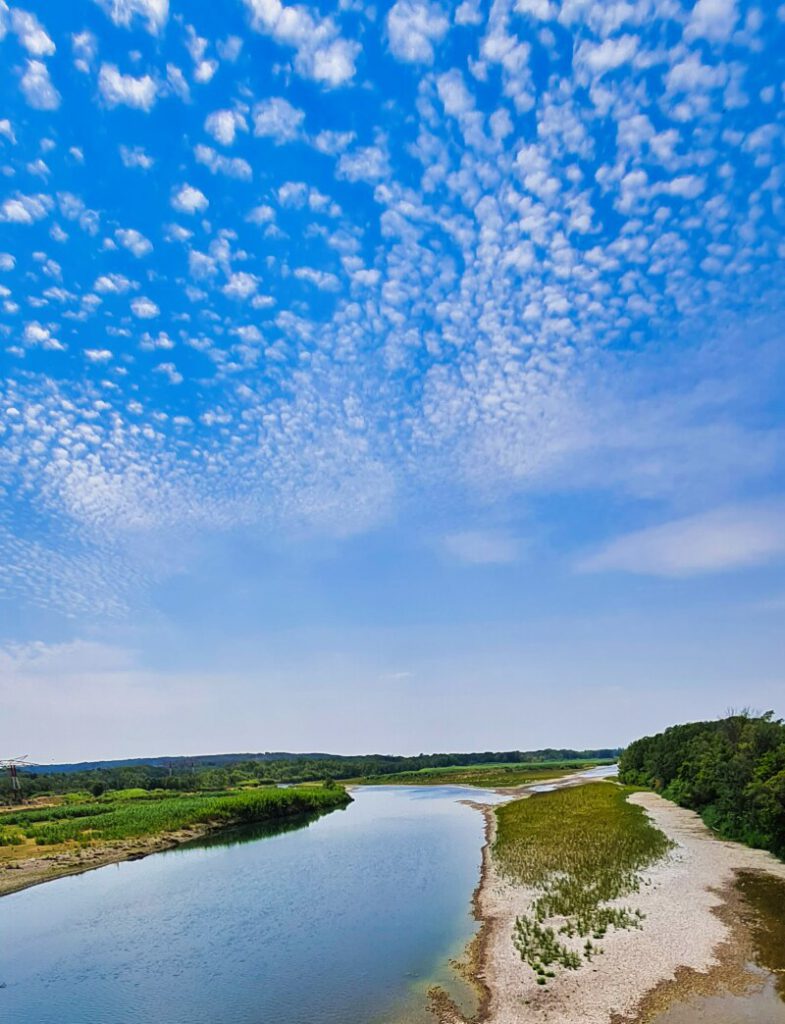 Every day the same procedure and then we were on our way. The evening before, I had set a marker in the hiking app on today's upcoming path. But before we reached them, after about 7 km we reached the first supermarket of the day and poured a lot of liquid into our coolers. Then finally the time had come, I saw us cross the set marker and I couldn't believe it myself, because that meant we had now walked 1000 km on our journey. ONE THOUSAND KILOMETERS, 1,000,000 METERS, that's about 2,000,000 STEPS – INSANE! Of course, this had to be announced instatechnically and so there was an extended break. Since Johanna didn't know anything about it until then, she was also totally perplexed at first and had to classify it for herself. A person who previously thought one kilometer was a whopper had now walked 1,000 kilometers.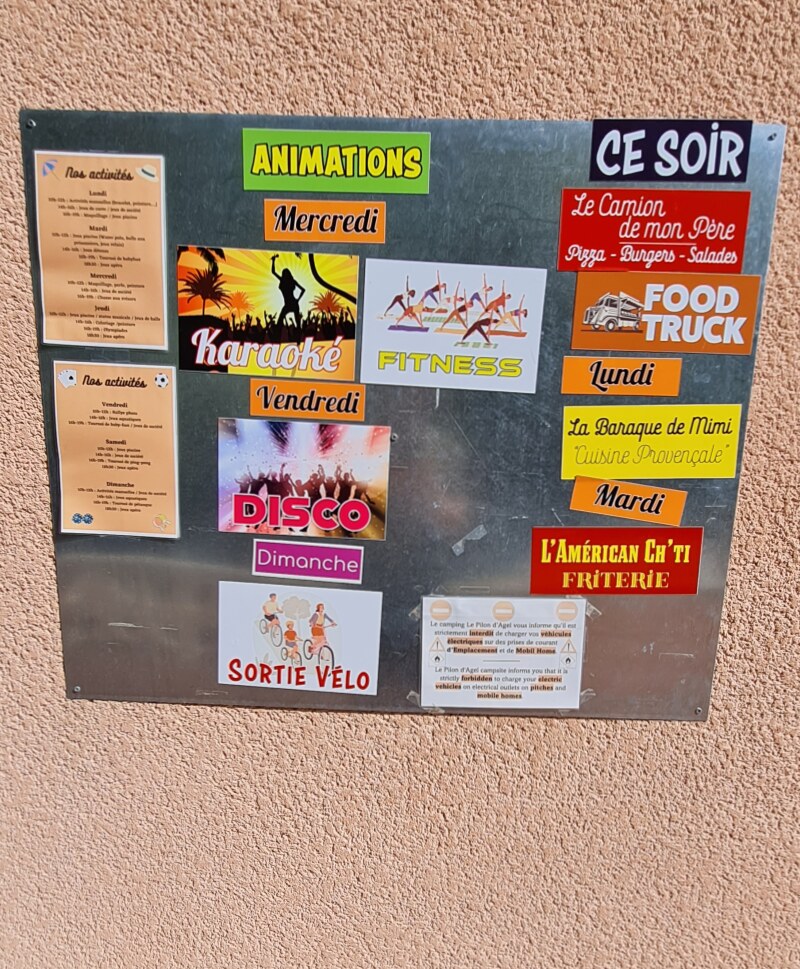 The shock was dealt with and we continued on foot. Today, the sun had thought up a new game, it hid behind a few clouds, heated them so powerfully that these, this heat together with their moisture gave off, us neatly einschwülten and now and then beamed us the sun directly at full throttle. For sure this would have had an effect on another day, but today there was the 1000-km hype and a second supermarket on the way. At this one we celebrated the 1000 km properly. Johanna treated herself to a fruit salad of melons and pineapple and I to a juice and a large Ben&Jerrys ice cream, which otherwise seems too expensive for me. With these exaggerated cool downs, we mastered the rest of the way and arrived at our destination today, a huge campsite in the middle of the big nothing. Undaunted, we paid the 34 cents, which is the current price record for an overnight stay in a tent, and treated ourselves to a few more drinks at the bar to celebrate the 1000 km born. Interestingly, the drink prices were among the cheapest. Around us sat a large French family and we enjoyed this relaxed, familiar, loving togetherness.