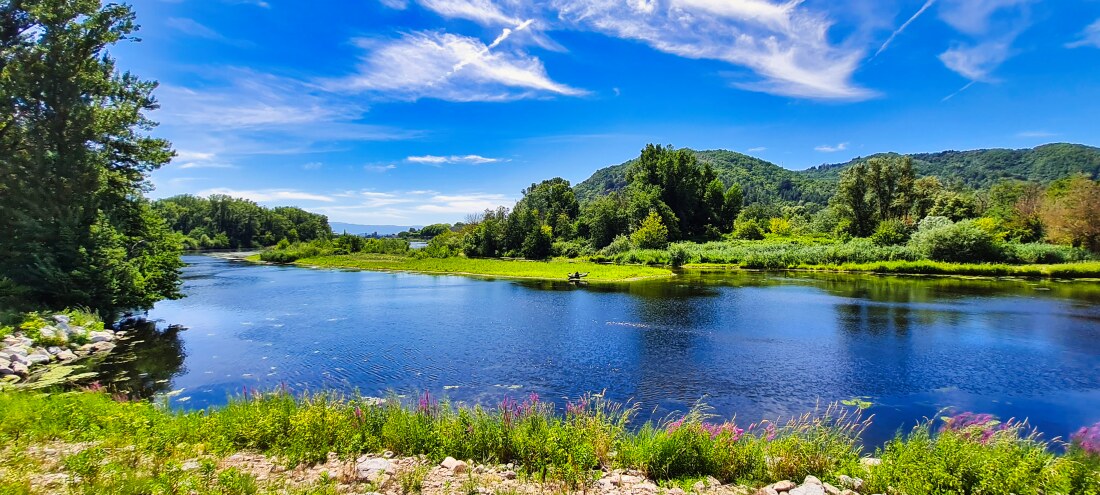 06 Jul

10 + 13 = 28

Coffee and baguette with jam, in a place where you feel very comfortable, make a sensational breakfast. We also needed this one. Because we decided that we would combine the next two stages. Of course, only if that allows Johanna's foot when reaching the first stage. The 10 km of the first stage did not cause us any problems, so we went on to the 13 km of the second stage.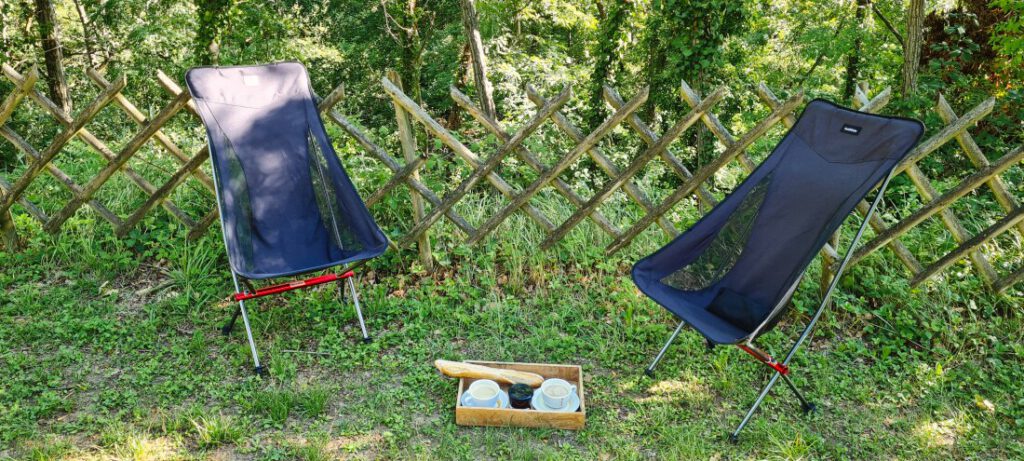 The landscape became more and more beautiful and the sun shone strongly so that we could see this beauty. We walked along the Rhone. Most of the time there were mountains on one side, the Rhone in the middle with our path and orchards or small towns on the other side. The whole thing was dramatically staged by huge mountains appearing on the horizon. Wow, those were beautiful impressions! But unfortunately, it was also as if each impression weighed a few grams, putting more and more strain on Johanna's foot. When I then still surprised to find that I had forgotten in the calculation of the route, the distance to the campsite, because this was not on the bike path, but 3 km away, the mood quickly went to the basement to cool down. This was necessary, because the last kilometers were not of the romantic variety. First it went 2.5 km dead straight out under a blazing sun, then along busy car roads.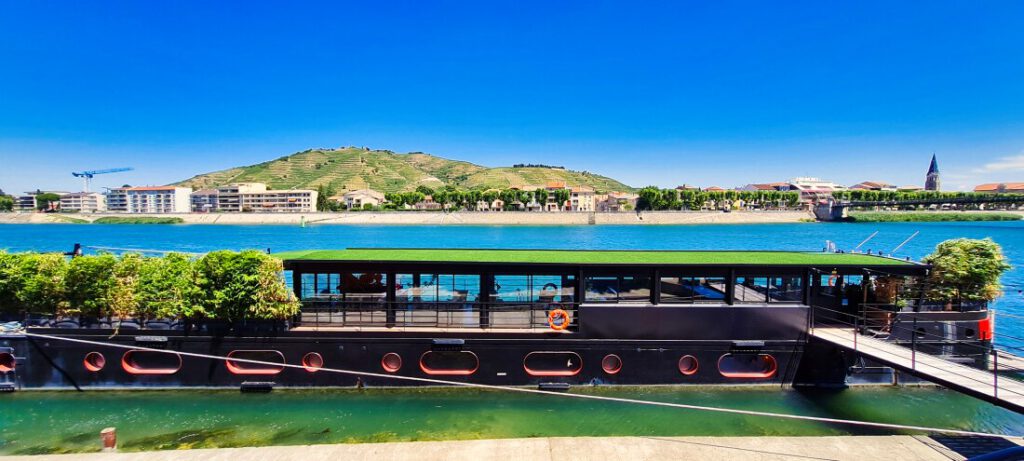 Silently we reached the campground, a place that was the total opposite of our last overnight stop. Large, impersonal, every man for himself, with animation team, fully equipped for mass tourism. But the staff was totally friendly and helpful. The star of the campground was a 3-year-old blond boy who made laps around the campground all day, always dragging behind him a blue rollie suitcase that was pretty big for him.
With the normal inaccuracy of the path calculation and the actual path walked and the additional 2 km to the campsite, we had walked 28 km today.