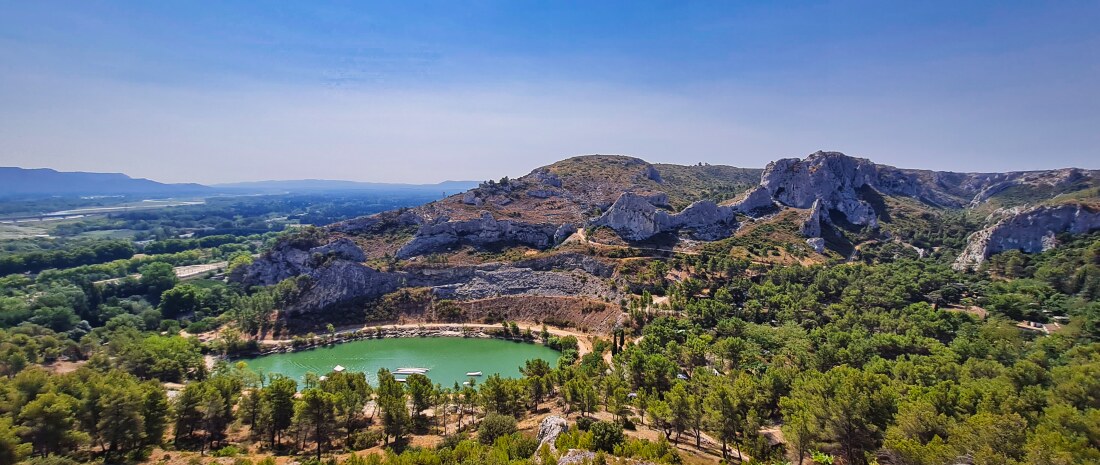 24 Jul

The last day of rest together

We woke up and did what we did every morning. Instagram first, then the rest. Exactly three months ago today, our journey together started without interruptions. I shortened today's planned 18 km by 3 km by walking on an expressway. Expressway is probably called that because we realized pretty quickly that it's pretty stressful to walk there. So we quickly left them again and returned to the actually planned path. Once there, we let the sun cook us in peace and without any additional stress. Today we passed many pear and apple orchards and then we approached a strange jam in the middle of fields. Hundreds of cars with trailers attached were parked there in column, many more in a distant meadow. We wondered about this strange gathering. There were police present and there was no stress, everyone was chilled, some with kids, some on camping chairs next to their trailers. The caravans had some spots taped off with armor tape on each license plate. I asked some people, but to understand the answer my French was not enough. The only thing I ever heard out was "police." So I guessed it was an offer to weigh or register the trailers, because today is Sunday.

After some time of marveling and being marveled at, we had also passed this strange phenomenon and were sweating away quite usually in our own rut. The horizon was shortened more and more emerging steep mountains. The sun was out in full force again, sapping everyone's strength. Even 3 meter high security walls did not manage to cast their own shadow further than half a meter.

Since I try to inform myself, because of the heat, exactly about our daily destination, especially its actual existence, I read about the excitement about the landscape around the campsite to be reached today. And indeed, scenic dramatic scenes played out as we approached the campsite.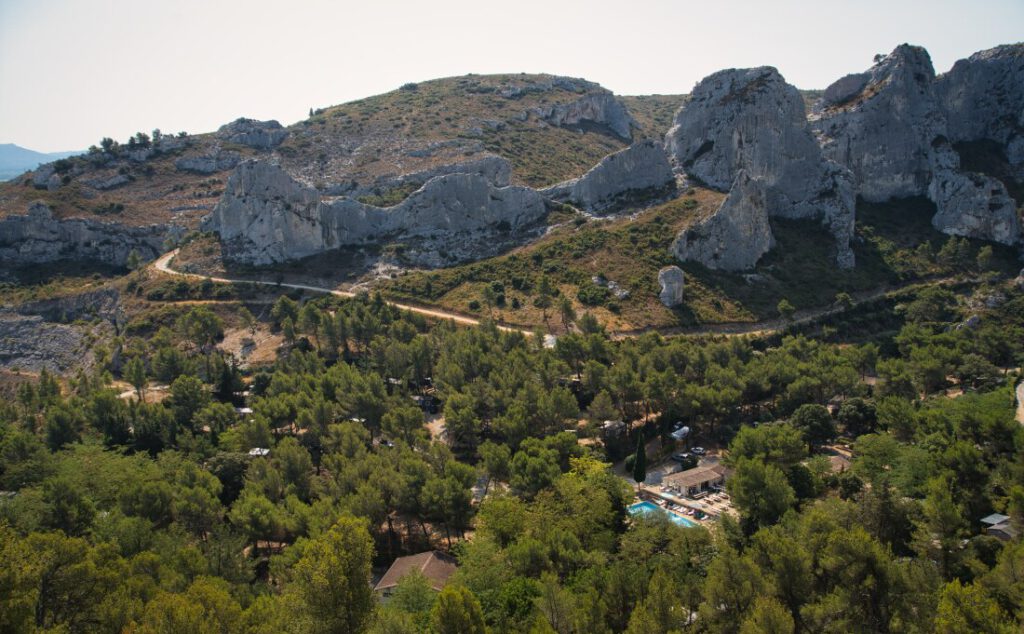 Suddenly we were walking right next to steeply rising mountains, then we passed masses of parked cars and feared a fully booked and totally overcrowded campground. A few minutes later, while going uphill quite steeply, this mystery was also revealed. In the middle of these steep mountains was a very beautiful lake, which was massacred as a popular swimming lake with wakeboarding and much other ballyhoo. There, too, we panted past and reached the air-conditioned reception of the campsite "La Vallee Heureuse". Still during the booking process, we treated ourselves to two iced soft drinks for internal acclimatization.
From now on, there are only three days of running to the sea, but due to the weather and topology, these will still be very exhausting. For this reason we decided to take a rest day here in this beautiful place and did so.
We woke up on our running rest day and decided to go for a run today, of course into the beautiful mountains that shot up into the sky around us. I was totally perplexed that Johanna wants to hike voluntarily, on a rest day, but all the better! The path was not far, but incredibly steep and every meter was worth it, because once we reached the top, we were rewarded with magnificent views. A small path led us to the summit crest and put the crown on everything. After we had our fill, we walked back a bit, then followed the developed road. This led us to a very old church built on these mountains. Then we descended the other side of the mountain and arrived at Orgon, a dreamy, beautiful little town. The destination of our desire was quite simply the supermarket, where we again bought plenty of inner cooling.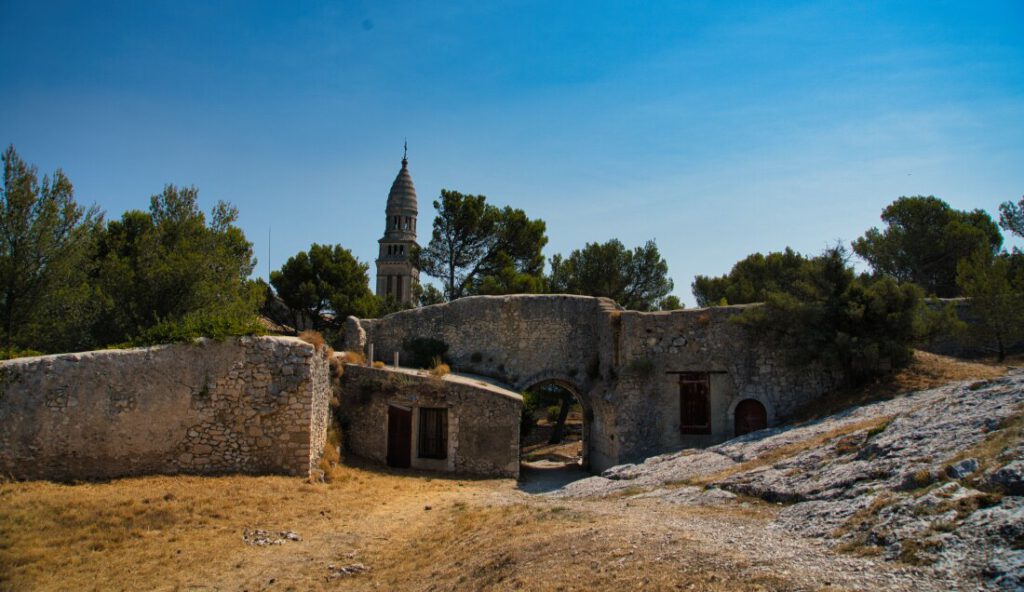 Back to the campsite, we took the path around the mountain as the day before. Arriving back at the tent, we met a nice family from Wuppertal, who gave us a deep-frozen bottle of water in addition to great conversations. I put this bottle of frozen water in the backpack and joined all our other drinks around it. So we had chilled drinks all evening.
In the evening a wind came up mildly, he had mad fun with powerful gusts blowing people's stuff away. Especially when we were trying to sleep, it was like he kept deliberately shaking the tent and asking, "Are you guys asleep yet? Are you already asleep?" At some point I got the brain used to this little game and was about to pull the plug. Suddenly there were new sounds at the start, it was already dark and the indefinable soundscape sounded ominously close. So I stuck my head out of the tent, took a look around and identified the source of the disturbance as late arrivals who were setting up their tent. Noting this reassuringly, I lay down and waited for the brain to pull the plug. The latter, however, was busy getting upset about the newcomers. Because first someone pumped up with an air pump for what felt like three hours, probably a bouncy castle, and then hammered away at metal for what felt like 48 hours. I expected a home of my own in the morning with lots of pictures on the walls and an accompanying bouncy castle. One of the most important lessons in life is "Everything passes!" So at some point the plug was pulled from the brain and plugged back in around 7:00. When I finally transcended my body out of the tent, I couldn't believe my eyes. A paltry 4-man tunnel tent stood there. What was pumped up there, you could not see, the forging probably took place on the pegs. I hadn't even tried it at first and had attached the guy lines to rocks. I was glad that he didn't have an impact drill with him.