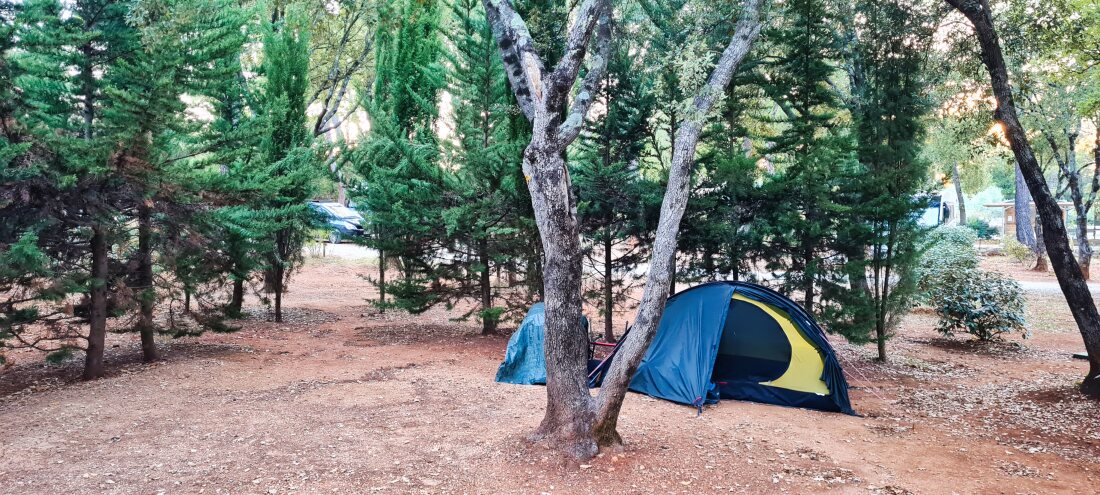 31 Aug

Not much managed

I spent two full days at the campground in Sillans de Cascades. I had planned to do a lot, but only managed a little. I wanted to rest a bit and take care of myself after the last 5 wild days, update my blog, save and backup my data (pictures, videos) reasonably and above all I wanted to finally start with my first youtube video. I managed the first two points. For food, I went into the village, to a boulongerie and got a freshly made pizza tongue with sautéed eggplant and an incredibly delicious homemade tomato sauce. Writing the blog is a lot of fun, but it takes time. The sun quickly burns away the thoughts of the past, so I have to resort to my cell phone photos and tracking shots to remind me again and this time it was 5 days. Then images need to be picked out, edited and uploaded. And then comes the annoying part, namely to summarize everything in WordPress to an article with image and text, you do not believe how looooong each action takes there. Somehow I guess it's not the right time for youtube yet, because I never have enough time in places where I have electricity. Frankly, I'm dreading it, because my recordings are fickle, few and amateurish. If I ever manage to publish a video, I'm sure it will be a total laughing stock.

I could have taken another day, but there is also the time shoe presses something, because in a few days, my data sim card expires and by then I want to be in a major city to get a new one.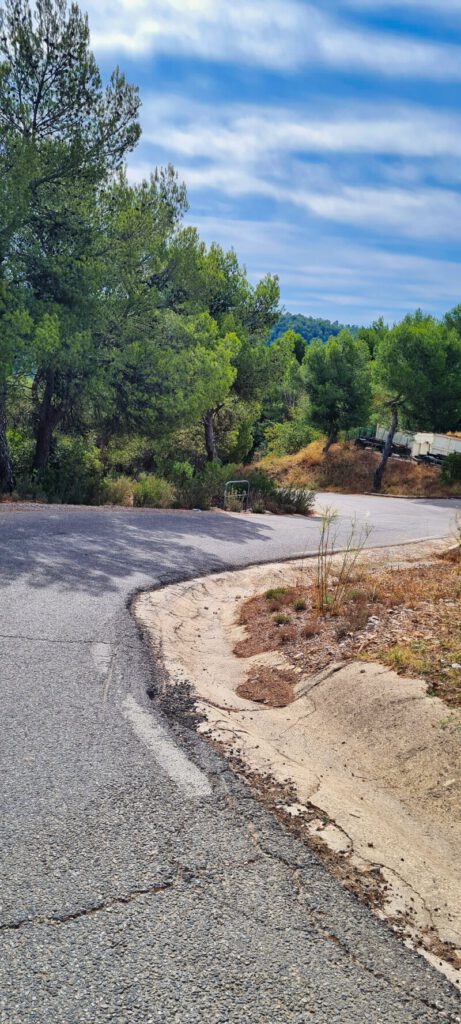 So I packed my 700 things and set off again. The first thing I did was go downhill and then I realized that something was wrong with me. My mind was crystal clear, but my body was acting like it had 3 per mille on the boil. My balance was quite out of whack. I concentrated, walked step by step and tried to avoid evasive steps or rather body catching steps when cars were approaching. The whole thing took a couple of hours, but eventually body and mind were united again and marching on together in one direction once more.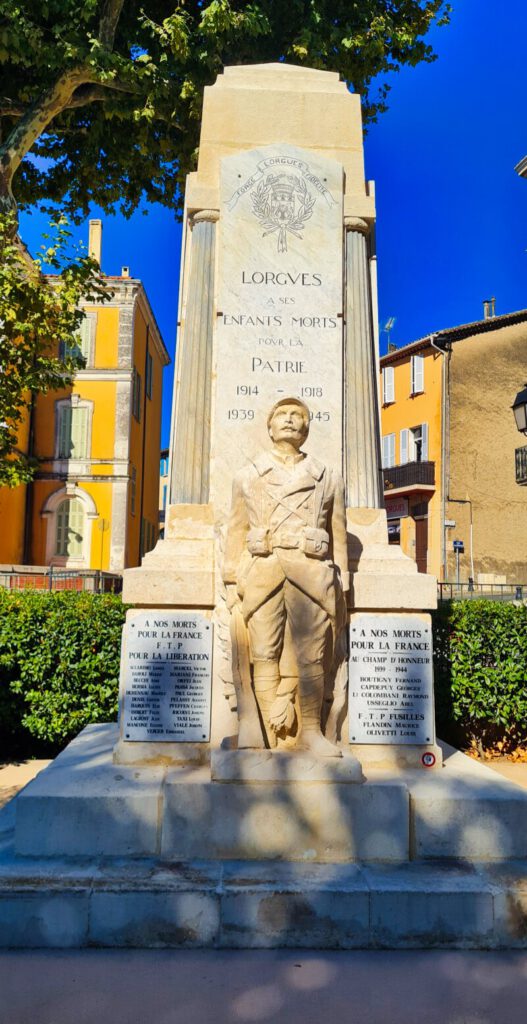 The small town of Salernes was on my way and of course offered the opportunity to refill liquid and solid fuel. Moreover, the village was decorated with French, English and American flags, because the day of the German surrender was approaching. This one is celebrated here and not without reason. In almost every village, town or city you can see a monument commemorating the murdered children of the respective place. Whenever I see such a monument, I become very sad, thinking of the people who were ripped out of their lives, their families, without meaning to, just because a nation full of assholes thought they owned the world. Then I get huge anger at those who still have great power fantasies, relativize or deny the past. In different times, there were different nations full of assholes. Even France can't take itself out of it, because Napoleon's campaigns weren't a petting zoo either. And today? Today Putin shits on the great sacrifices and successes of the Red Army, because he justifies a pure war of aggression with the fight against Nazis. The Red Army fought against Nazis, today's Russian terrorists only rape and kill innocent children and women.
Yes, I also have such thoughts on my journey, but these also help me to understand my own happiness.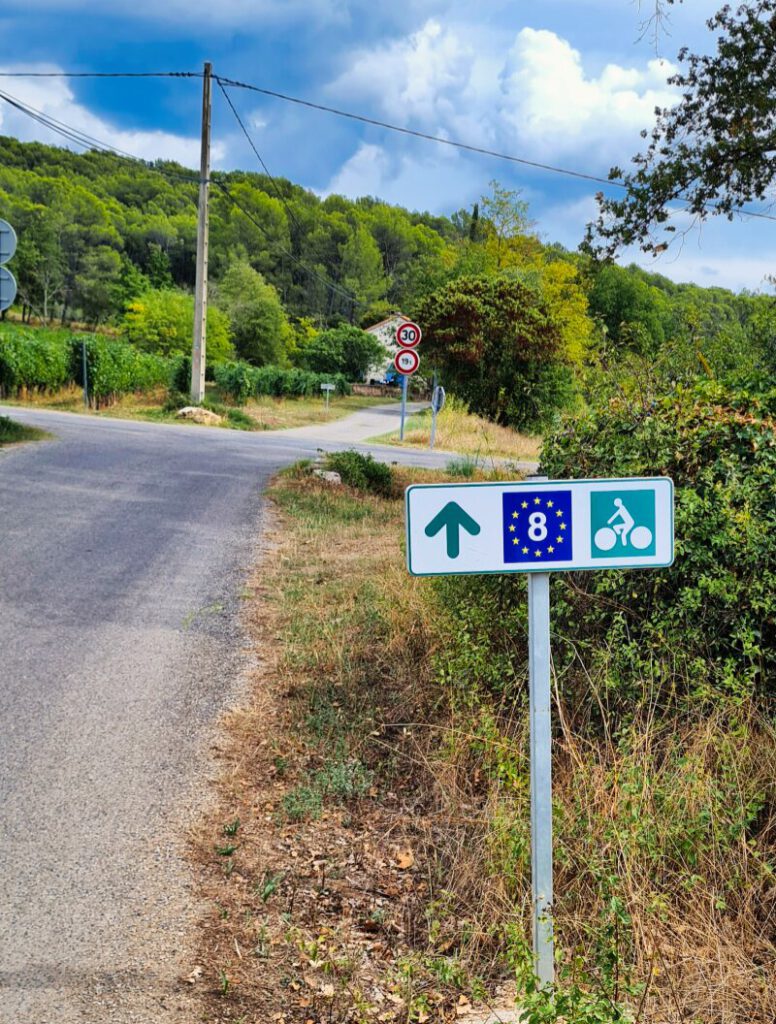 A few kilometers after the town, I was once again walking on a major bike path, the Eurovelo 8, which runs from Cadiz in Spain over 5,900 km to Athens. I, at least, reached my marked sleeping place already after 17 km. The bike path runs here next to the car road and for about 200m runs here parallel a small trail with some bushes and a few trees, which I used to stretch my hammock to travel further into the land of dreams.