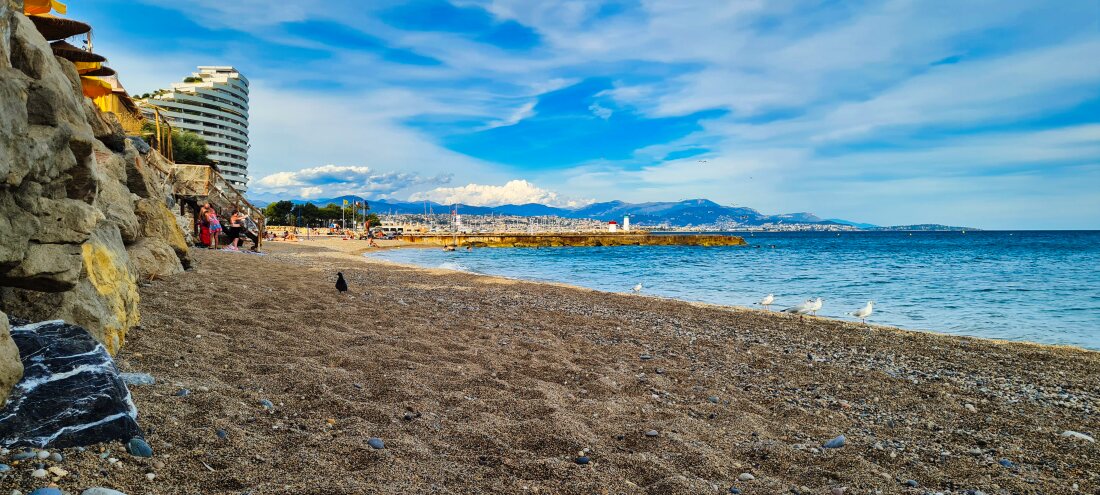 12 Sep

Honey Trap

Villeneuf Loubet is the name of the place and Vieille Ferme the campsite where I am right now. From the walking distance from the last place, resulted in this region where there are several campsites. And the campsite I chose because its website quickly shows that it also accepts tents, which unfortunately is becoming increasingly rare in this region. The campsite itself is a clean, quiet place with everything you need: friendly staff, level pitches, sanitary facilities, some shade, a small restaurant, pool, table tennis tables. The sea, some supermarkets, train station and bus stop nearby. Geographically ideally located, by train you can go in one direction to Ventimiglia (Italy) or get off already in Nice, and in the other direction you can go to Marseille via Antibes and Cannes. But the really special thing here is, this place seems to have a positive vibe. Because here I meet only very friendly people, whether young or old and no matter what nationality, you smile, you greet each other, you ask and are asked how the day was, get to know the people, it is a good ratio of the number of mobile homes, camping cars and tents. So, when I arrived, Kira, a young woman from Hamburg was next to me, traveling and sleeping in her Ford Ka, then came Julius a young man who cycled here from Germany, Isabelle a French woman who, like me, finds it boring to always stay in one place, and so has already worked in many places in the world, currently just on the campsite via the Internet. Besides her, Markus and Annette are an incredibly friendly, interested and educated couple from Esslingen, Jana and Sascha invited me to a very nice evening with white wine and great conversations while their little son Franz slept in the camper. Frida, from the reception, also made us feel welcome with her calm and friendly manner. Whether French, Italian, Belgian, German, English, Dutch, or from wherever, you smile, greet, and exchange a few words. A few days ago, FC Cologne played in Nice, and of course there were many FC fans here on the pitch. Young people, and even they behaved totally respectful and friendly. At some of them I could get rid of my gasoline for the stove, for example, and others gave me their remaining cans of beer as they drove home. I shared the beer with my tent nighties, of course, and so there was another lovely evening. At the entrance was the camping trailer of a Cologne family, where the man sat and worked diligently at the computer every day, opposite him sat his son and studied with the same diligence for an exam. Of course we also got to talk and I love being able to meet such great people. When it was the turn of Instagram, I was still missing two followers to the thousand and there they quickly pulled out their phone and the son was my thousandth follower – thousandth thanks =)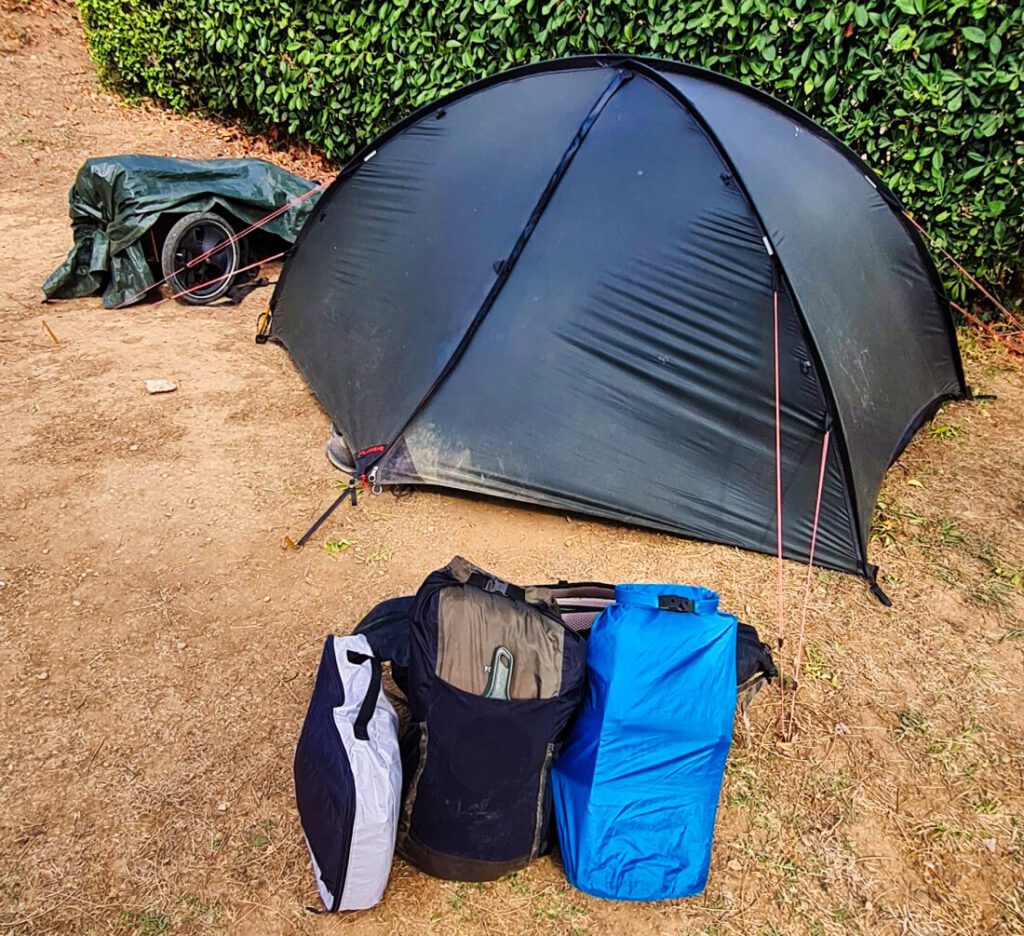 I could write endlessly and in more detail about the people here and my encounters with them, but that should be enough for now. On my whole trip I was on many campsites, some I will do injustice, because I stayed only one night and can not judge their magic, to this one reaches for me only the campsite Municipal in Scey sur Saone.
When I arrived here, I booked two nights, because my further way was not clear, because on these there seem to be neither campsites, nor spots for wild camping. In addition, I had to make a difficult decision about how to proceed with the trip, since Johanna would now like to travel further after all, but not all on foot. There was much to ponder, so I extended my stay only for another 2 nights and rightly got a small rebuke, because I did that only in the afternoon of my actually planned departure day, because here almost everything was fully booked and the reception must be able to plan yes. I then extended another three nights one day before the expiration date.
Several times I walked the almost two kilometers to the beach, found there every time a shady place, had about 15 m distance to the next beachgoer, felt the fine pebbles more pleasant than sand and off into the water, there you could not stand after 10 meters. The water temperature was pleasant and the color changed in the most stark turquoise shades. From there, you could see Nice in the distance and see the planes, like darts, descending towards the airport there.
Considering this benevolent atmosphere here, at the campsite, I leave this place only with a heavy heart. Of course, it can all be temporary, but that's how I experienced it here and I would definitely come back!